Welcome Back! Here's What Business Students Need to Know This Fall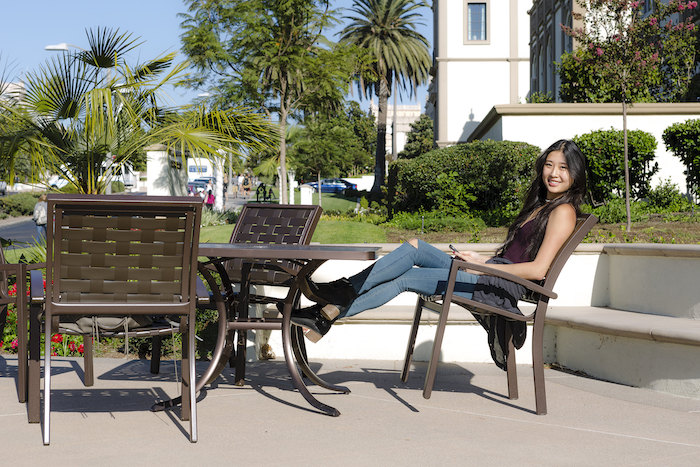 This summer may have seemed quiet at the University of San Diego School of Business but behind the scenes was a flurry of planning and prepping as we eagerly await to welcome students back to in-person learning following the pandemic-induced hiatus.
Here's everything you need to know before returning to the USD School of Business this fall:
Construction of the new home of the USD School of Business, the

Knauss Center for Business Education

, is underway and scheduled to open in Fall 2022. We will continue to share progress updates throughout the year.

Olin Hall is now closed.

Part of the construction plans for the new Knauss Center include a complete renovation of Olin Hall which will house faculty offices, centers of excellence and a café. Olin Hall will reopen along with the Knauss Center in Fall 2022.

Head to the

Learning Commons

. Many of your business classes this year will be held in the brand new Learning Commons located just behind the newly renovated Copley Library.

Declared business students are now assigned a Student Professional Development Manager

(SPDM). SPDMs are here to support undergraduate and graduate business students as you explore career paths, network with your target industry, and find an internship or job that excites you. You can schedule an appointment with your SPDM via

Handshake

.

The School of Business

Student Success Center

is your one-stop-shop for all business student services, including the

Academic Advising

and

Student Professional Development

departments.

The Student Success Center and faculty will be housed in

University Modular Offices

(UMO) #2 and #3. The

UMOs are located in the parking lot

between Warren Hall and the Pardee Legal Research Center (aka, the law library). Stop by to meet with a professor, academic advisor or SPDM.

Previously offered as a minor or graduate degree, the

business analytics major

officially launches this fall!

Contact the School of Business Academic Advising office at

sb.advising@sandiego.edu

for more information on how to declare your major.
Map
5998 Alcalá Park
San Diego, CA 92110