New Leadership Announced at The Brink SBDC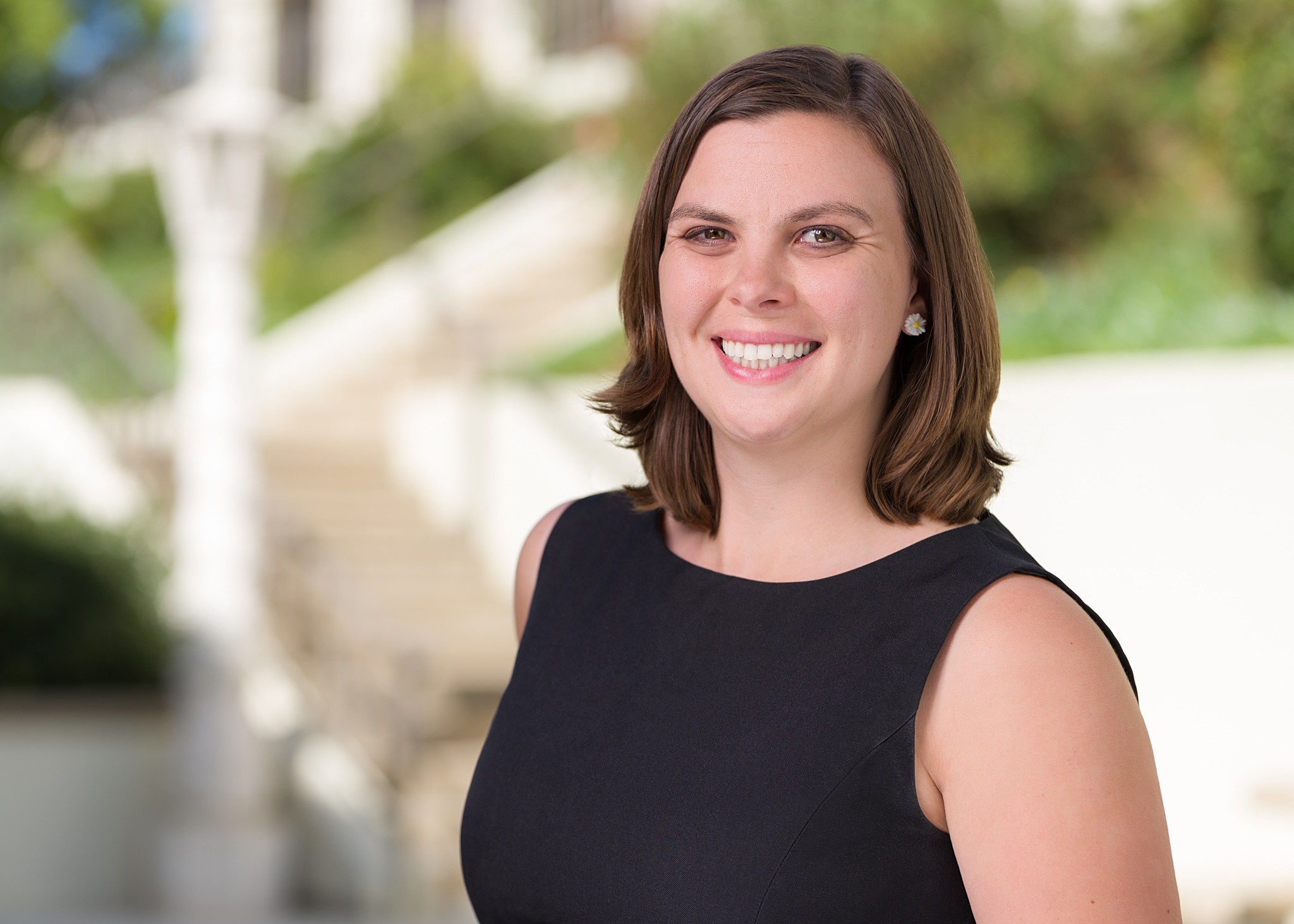 Rachel Lozano Castro is the newly appointed director of The Brink Small Business Development Center (SBDC) at the University of San Diego. She has more than eight years of experience working with small businesses and social ventures to help them learn and grow through access to capital, entrepreneurial training and connecting with other founders. Recently, she was part of the leadership team that turned USD's Social Innovation Challenge into a global competition to become the Fowler Global Social Innovation Challenge which trains and funds young entrepreneurs from 14 countries worldwide. She looks forward to giving more transformational support to small and innovative businesses in San Diego.
"Our team is aiming for world-class service for our entrepreneurs. It takes a certain flavor — since we are scrappy and lean like the founders we serve — but what I'm hoping to accomplish is at least one "aha" moment and one "aha" connection for everyone that walks through our doors," said Lozano Castro.
Before being appointed as director, she was the assistant director of programs with The Brink SBDC for just over a year where she met hundreds of entrepreneurs and enjoyed onboarding new clients.
"All the ventures we work with are addressing problems worth solving. From environmental to health to transportation challenges. I'm most excited about getting to be a significant part of the journey when these companies are literally "on the brink" of something big — whether discovering a pivot is needed, building an initial team, or finding funding," said Lozano Castro. "I look forward to San Diego, the 8th largest city in the U.S., growing into its name as the finest and most innovative city as we continue to build interrelated industries that we are already known for. I also look forward to us playing even more significantly as a region. We have a huge asset in our international border, and I think it's one of the keys to our innovative DNA."
The Brink SBDC at USD is part of the San Diego & Imperial Small Business Development Center Network, which is funded in part through a cooperative agreement with the U.S. Small Business Administration. SBDCs are a national program that serve small businesses (for-profit enterprises with fewer than 500 employees). The Brink SBDC is a specialty center focused on innovation, one of only a handful of its kind in the country.
The Brink SBDC provides world-class training and one-on-one consulting for business clients running or starting growth-oriented, innovation-based companies bringing economic growth and prosperity to the San Diego region while attaining the penta-bottom line (profit, people, planet, peace, prosperity).
Under the helm of former director Mysty Rusk, The Brink SBDC made tremendous headway in its first three years. 1,125 companies were served while raising $94.5 million in capital infusion and supporting the creation of over 12,000 jobs.
The Brink SBDC will continue to deliver resources to help grow small businesses, the primary driver of the San Diego region's economy and will also reside under the umbrella of the new Free Enterprise Institute in the USD School of Business.
Please join us in congratulating Rachel Lozano Castro in her new role.
Map
5998 Alcalá Park
San Diego, CA 92110