Girl Scout Cookie Surprise Shows Commitment to Supporting Women in Business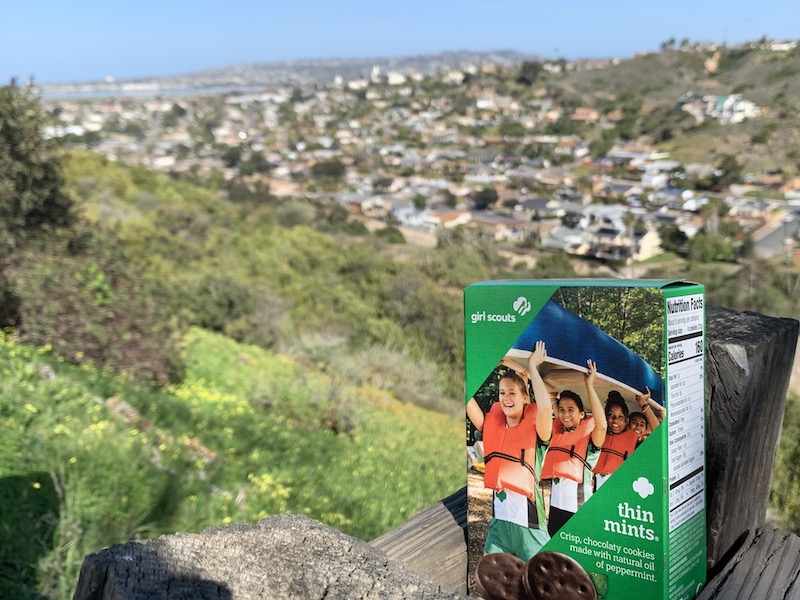 During Women's History Month, the University of San Diego School of Business celebrates the accomplishments of generations of women including our very own students, professors, partners, alumnae, and so many more. Building on the urgent need to continue improving our collective future, we partnered with the San Diego Girl Scouts to support future women in stewardship of the world.
Through the partnership, Tim Keane, dean of the USD School of Business, sent boxes of Girl Scout cookies to valued women in our Torero community including students, local business leaders, parents, and many more. Along with the boxes, Dean Tim Keane sent a personal letter asking recipients to accept the cookies as a token of the school's commitment to supporting the education and success of women in business, society, and beyond.
The USD School of Business seeks to transform business education by embracing a stewardship vision for the future, which requires businesses to protect and care for our society in pursuit of a greater good. As part of the school's vision for stewardship, we work to empower women to become socially responsible business leaders who will make their mark on society. And what better way to show this commitment than by partnering with the Girl Scouts, a national organization with a long-lasting legacy of empowering girls to become independent thinkers and leaders.
As recipients began receiving their surprise gifts over the past week, one parent shared this heartfelt note, "As a former Girl Scout and mother of a Gold Award recipient, I greatly appreciate the USD School of Business' support of this organization and the commitment to supporting women in business. Much gratitude to the USD School of Business for working to empower my daughter, Julia, and all its students to become socially responsible business leaders!
Map
5998 Alcalá Park
San Diego, CA 92110