The Peace Corps Sparked Her Interest in Supply Chain; an MBA Made It a Career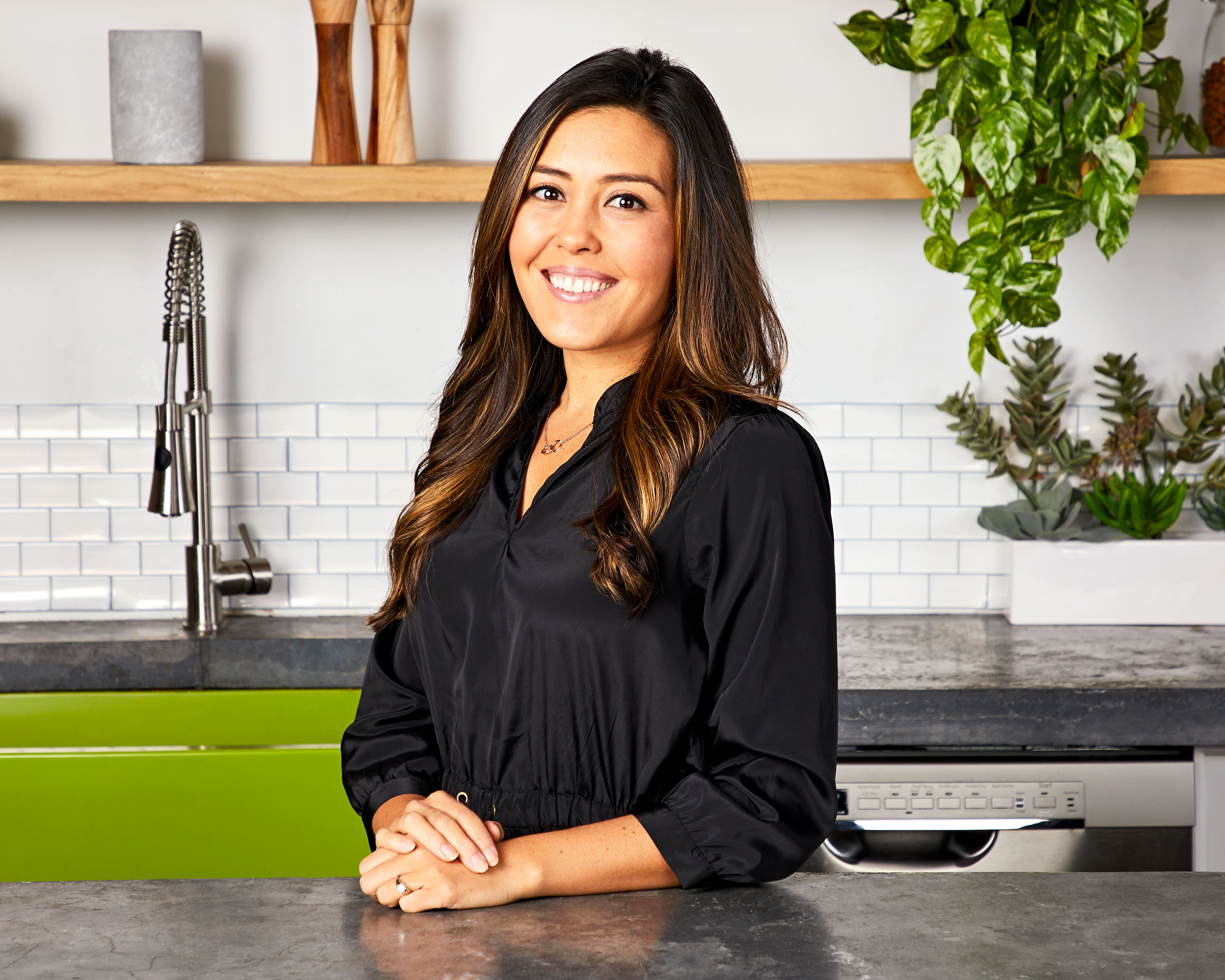 begin quote

While I learned a lot of details on the job, the core skills from my supply chain management, negotiations, and cost analysis classes in the MBA program were crucial to my success.
A two-year term in the Peace Corps sparked her interest in supply chain management — and an MBA at the University of San Diego School of Business gave her the skills to blossom an interest into a flourishing career. Currently, Shawna Fehrman-Lee '09, '14 is a senior director of operations at HelloFresh.
After graduating from college, Shawna sought direction — she took the LSAT, GMAT, and GRE in a bid to keep her career options open. She joined the Peace Corps instead where her role primarily focused on teaching. It just so happens that the main economic livelihood of the village that Shawna lived in was international agricultural exports. And this is what sparked her initial interest in international supply chain management.
Finding opportunity with an MBA
"An MBA was both an opportunity for a career shift and the chance to deep dive into the field of supply chain management," said Shawna. "It was completely essential in transforming my exposure to supply chain into a professional career."
"I chose the Part-Time MBA program at the USD School of Business specifically because it offered a concentration in supply chain management. I also chose USD because it's home to the highly ranked Supply Chain Management Institute. I was eager to participate in the Institute's events and activities and to study with the professors who worked there."
Learning from the best
While she was a student at the USD School of Business, Shawna studied under faculty who are also leading experts in the field of supply chain. One of these professors was Professor of Supply Chain Management Simon Croom, one of the most cited academic authors in supply chain.
"There were multiple projects in Professor Simon Croom's classes that have proven to be quite valuable over the years," said Shawna.
"I remember he had us reinvent our own supply chain model for a given company (which was quite fun!) but he also required a deep dive into the analytics to support the model. This is something I use on a daily basis, as well as the teams I work with — we make impactful business recommendations and always have the detailed numbers and analytics to support it."
Part-time classes keeps life flexible
When she wasn't hitting the books, Shawna juggled two on campus jobs. She worked full time for the Biology Department at the Shiley Center for Science and Technology and was a campus resident minister. The Part-Time MBA schedule gave her the time and flexibility to pursue work outside of class and continue to earn an income while earning her MBA degree at the same time.
To give students the utmost control over their schedule, Part-Time MBA students can choose one of two class formats — a hybrid schedule of online and in person classes or evening classes on campus.
How did Shawna do it all, you may ask. "Let's just say, it was a very busy two years," she said.
Not only did Shawna have a full plate with classes and work, but during the MBA program, her then fianceé was accepted to a graduate program outside of San Diego. To coordinate the timing of his graduate program, Shawna needed to accelerate her studies.
The Graduate Business Student Services, an academic support system for graduate students at the USD School of Business, was on hand to accommodate her needs. "My academic advisor was a vital resource in helping me create a schedule that met all of the graduation requirements," said Shawna.
"Given the faster pace, I was not a model for work/life balance. However, the majority of my cohort were able to complete the MBA program in the standard three-year timeframe and the flexible class schedules allowed them to balance work/school/personal life."
Landing the job after graduation
Coming out of the MBA program, Shawna's goal was to work for a Fortune 50 company with a world-class supply chain — a goal she quickly achieved. Soon after graduation, Shawna landed an analyst position for the defense contracting giant, Lockheed Martin, where she worked on the Black Hawk helicopter program.
"While I learned a lot of details on the job, the core skills from my supply chain management, negotiations, and cost analysis classes were crucial to my success in the role," said Shawna.
Once she further honed her skills at Lockheed Martin, Shawna has since moved to New York City where she is a senior director of operations at HelloFresh. In this role, she works with various internal stakeholders to successfully operationalize HelloFresh's products across the internal operations chain.
"In layman's terms, we bring to life product development concepts and work cross functionally to ensure that our customers receive delicious, fresh recipes at their doorsteps!" said Shawna.
Now at HelloFresh for over four years, Shawna has played an important role in pushing the company's tremendous growth. "I love the challenge, I love the people, and hands down this has been my favorite job yet!" she shared.
Advice from an MBA graduate
As someone who leveraged an MBA degree to turn a personal interest into a career, and having done so while working full time, what advice does Shawna have for you?
"Have a clear idea of what you want to get out of the MBA program and understand how it will be a springboard in your own career. It is a time commitment and an organizational challenge to balance work, school, and your personal life. However, the faculty and staff at the USD School of Business are exceptionally supportive and the program is intentionally flexible to ensure you can complete the program at your own pace."
— Gabrielle Horta
Map
5998 Alcalá Park
San Diego, CA 92110