The Brink Leads Small Business Client, reVessel, to Success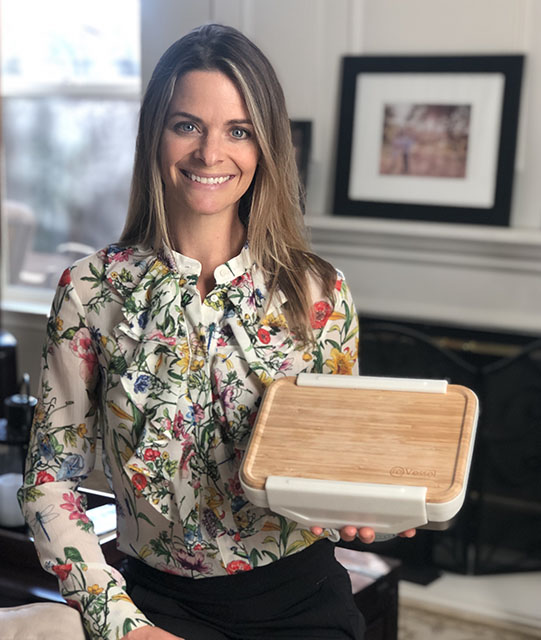 "When I have a problem and I don't know where to turn, The Brink Small Business Development Center is the place that I go." - Jessica Bell, Co-Founder and CEO of reVessel.
In a virtual meeting, The Brink SBDC consultant Lauren Feehrer engages in a conversation with reVessel's co-founder Jessica Bell, about reVessel's successes and challenges as a sustainability brand and their journey with The Brink SBDC.
Bell views The Brink SBDC as a centralized hub and a go-to resource. Her advisor has been instrumental in connecting them to specialists within The Brink SBDC or to external resources.
Bell states, "The Brink SBDC advisors are folks that we are able to call on with one connection, and all of sudden we have access to advisors in finance, in supply chain, and marketing."
They have taken every opportunity presented to them whether it came directly from The Brink SBDC advisors or from their vast and diverse network.
"There's so much wisdom across the network," affirms Bell. With The Brink SBDC, they've found ways to either save money or generate new revenue.
reVessel began their first kickstarter campaign in 2020 as a way to generate funding for the company and gauge consumer interest in their products. Before they knew how to take the first step to do the kickstarter campaign, they reached out to a Brink SBDC advisor who connected them to entrepreneurs who have done a kickstarter campaign.
They were able to achieve their goals quickly and even exceeded their campaign goals by 1000%, raising over $225,000. The success from their Kickstarter campaign gave them the validation and funding they needed, and even gave them the exposure to become a global company that ships to 35 countries.
"It's been incredible. It's been really, truly, incredible," expresses Bell.
Watch the full interview to hear more about reVessel's success.
More About reVessel
reVessel is a consumer goods brand that reimagines what it means to live consciously by creating products to efficiently prepare, store, and carry food. reVessel began because co-Founders, Jessica and Eddie Bell, shared a desire to have better and easier options to bake, freeze, store, and travel with their food in a safe, sustainable, and sophisticated way. reVessel designed a durable, multi-purpose, all-in-one reusable food storage container with leak proof technology. Their products are designed with future generations in mind and transform the way to travel with food.
Map
5998 Alcalá Park
San Diego, CA 92110