Patrick Kappel '19 MSRE Credits USD's MSRE Program for His Success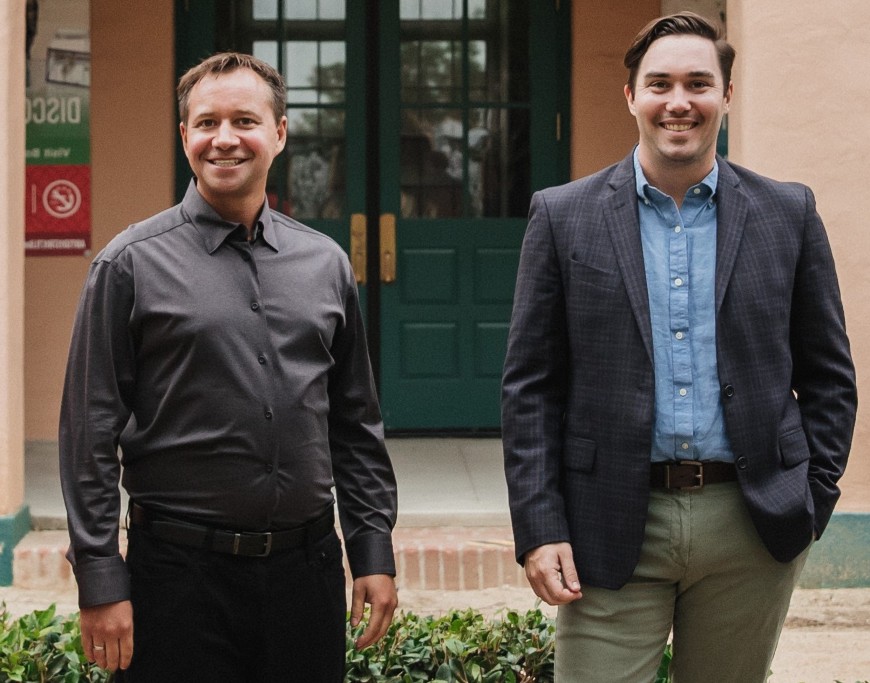 Patrick Kappel '19 MSRE is quickly earning recognition in the real estate industry. He credits the success of his brokerage business to his experience in the Master of Science in Real Estate (MSRE) program at the University of San Diego School of Business. He also attributes many of his accomplishments to his team members, which has included multiple USD alumni that he has recruited to his brokerage team.
Patrick is originally from Fargo, North Dakota. He enlisted in the U.S. Navy in 2000 and was later accepted to the U.S. Naval Academy, where he earned his bachelor's in English. Patrick served 11 years in the U.S. Navy on active duty and then transferred to the Navy Reserves in 2015. In 2016, Patrick earned his MBA from the University of California, Los Angeles. Following earning his MBA, Patrick worked for Marcus & Millichap, as an associate. Shortly thereafter, he decided that he wanted to pursue a Master of Science in Real Estate (MSRE) at the University of San Diego. Patrick worked as a sales agent at Reef Point Real Estate while earning his MSRE, which he completed in 2019. He started his own team at Compass in January 2020.
Patrick initially hired USD real estate alumni Jack Dufour '19 MSRE, Mitch DiLorenzo '19, '20 MSF, and Ted Kavich '19 MSRE to join his brokerage firm, which began focusing on two-to-four-unit investment properties. In 2020, when all four USD grads were working together, Patrick's team earned "Platinum Team Status" from SDAR (the highest level awarded by SDAR) for selling more than 100 units in a 12-month period. His team will be formally recognized at an SDAR ceremony later this year and will be featured in the San Diego Union Tribune.
In 2021, "Ted and I are still going strong," says Patrick. "In fact, Ted, who is also a military veteran, has quickly become one of my best agents and I continue to grow the team and we are now 10 strong." Jack had to leave in Fall 2020 to manage his own family's real estate business and Mitch had to leave the team to fulfill his obligation in the United States Marine Corps and is currently on active duty in Virginia.
"We are fortunate to be working with Toreros on almost every deal we are working on right now," says Ted Kavich. "It's a testament to the power of the Burnham-Moores Center and the Real Estate Alumni Association."
Ted also shared that the knowledge he gained in the MSRE program, from guest lecturers and presentations from industry professionals, was instrumental and has given him the tools and knowledge to be successful today. "I have had clients tell us that we are the most well-versed real estate professionals they have crossed paths with…it's an incredible compliment both to us and the MSRE program," says Ted.
Patrick credits the success of his brokerage business to his time at USD. "There is absolutely no way that I could be where I am today, leading the team that I have formed, without my two-year experience at USD," says Patrick. "In fact, it was my connections with my classmates at USD that helped me to put a team together and it was my real estate education at USD that gave me the confidence to go out and do big things within our industry. Most of all, the education at USD inspired me to not 'sell' to clients, but rather to educate them. It is our approach at educating clients that I firmly believe has led to our success."
Patrick and Ted are working closely on brokerage and development projects with other USD real estate alumni. They encourage and welcome USD undergraduates and MSRE students to connect with them to be part of their winning team.
Map
5998 Alcalá Park
San Diego, CA 92110