Ahlers Center to Boost San Diego's Share of Global Markets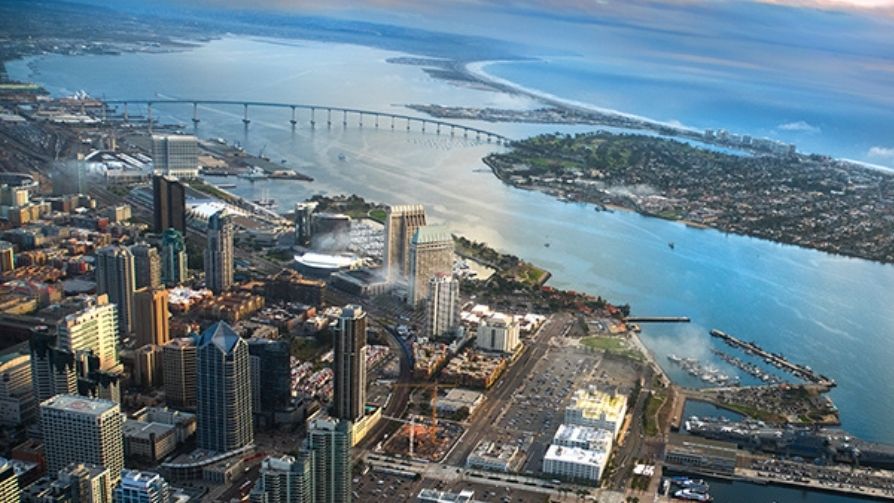 begin quote

The reimagined Ahlers Center will bolster prosperity and global commerce in the San Diego region through new initiatives
For nearly three decades, the Ahlers Center for International Business at the University of San Diego School of Business has helped USD students develop a better understanding of how business is conducted in markets around the world. From traditional study abroad programs to supporting visiting international faculty, the Ahlers Center has delivered excellent teaching and learning since 1994.
The Ahlers Center is building on that strong foundation to reimagine its role in driving the San Diego region's goal of becoming a hub for international trade in the wake of the global pandemic that has crippled the world economy.
USD School of Business Dean Tim Keane described the challenge in a recent interview, explaining, "COVID-19 was a wake-up call, alerting us to the reality that nearly every aspect of our lives is connected to the world community. The food we eat, the cars we drive, the news we see and even the air we breathe is impacted in ways we took for granted until a global pandemic shocked us into acknowledging our interdependence."
The reimagined Ahlers Center will bolster prosperity and global commerce in the San Diego region through new initiatives focused on improving the efficiency of global supply chains while seeding promising new innovations that improve the quality of life in the region and around the world.
Delivering San Diego as a hub for global commerce will require a deep understanding of forces influencing the global economy, as well as the development of strong data analytics skills within the local businesses seeking to grow in markets outside the United States. The Ahlers Center will support both through the USD School of Business faculty's thought leadership in economic research and business analytics.
The Ahlers Center's Executive Director Lauren Lukens explains how the USD School of Business is uniquely positioned to deliver advanced economic analysis and business analytics skills. "Beyond our multiple business analytics academic degree programs, the USD School of Business' economics faculty have been interpreting economic trends for the San Diego business and government sectors for years."
Over the years, the Ahlers Center has built enduring partnerships with top universities and organizations around the world focused on developing students' experiences in global markets. Continuing to integrate student learning into new programs will be critically important. For example, the Ahlers Center has developed an "Incubator Exchange Program" that will connect student entrepreneurs with San Diego's internationally focused businesses and other business schools around the world.
New partnerships with the San Diego business community will also deliver on the promise of supporting the region's envisioned surge as a hub for global commerce. One such partnership with the World Trade Center San Diego has created a joint Global Readiness Program designed to train local businesses on ways to deliver their products to global markets more efficiently.
For more information about the reimagined Ahlers Center, please contact Lauren Lukens, executive director of The Ahlers Center for International Business at ahlers@sandiego.edu.
Map
5998 Alcalá Park
San Diego, CA 92110