USD Business Students Embark on Happiness Challenge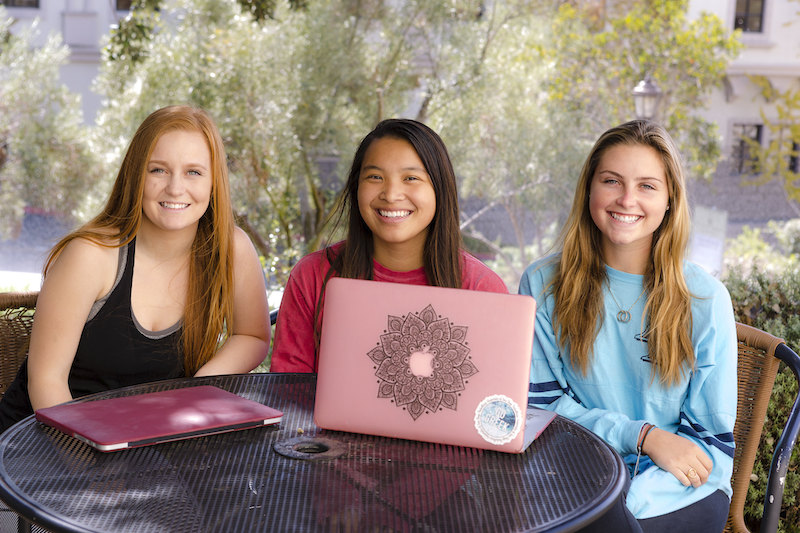 begin quote

Organizations have much to learn about creating happiness that in turn creates a positive return on investment financially as well as on employee and customer outcomes.
Realizing that her students could use a pick-me-up in the virtual classroom, Management Professor Robin McCoy asked students in her Organizational Behavior class to embark on the three-week Happiness Challenge.
"The purpose of the project was to create some positivity for our students who have been dealing with the aftermath of a pandemic and remote learning challenges at the same time. It was an amazing experience and the students loved it!" said Professor McCoy.
Students at the University of San Diego School of Business were assigned to cross-cultural teams with students from Tecnológico de Monterrey in Toluca, Mexico. In total, 60 students participated in the happiness project, which satisfies #3 and #8 of the United Nations' Sustainable Development Goals including "good health and well-being" and "decent work and economic growth."
They kicked off the project with an introductory video and were then tasked with completing the 21-Day Happiness Challenge Reflective Journal which includes prompts for personal reflection, lists of gratitude and activities. Some of the prompts included:
Reflect on how you feel after a 10-minute guided meditation

Name 3 people in your support network

Write a letter of forgiveness to someone you have not yet fully forgiven

Write about an important achievement in your life

List 100 facts and circumstances you are grateful for and why
Throughout the challenge, students met with their team members from Mexico to reflect and journal. Their final task was to create a video that highlights their key takeaways from the project.
In addition to bringing a boost of positivity, the happiness challenge was also intended to show the benefits of fostering happier employees in the workplace.
"Organizations have much to learn about creating happiness that in turn creates a positive return on investment financially, as well as on employee and customer outcomes and the well-being, growth, and productivity of staff," said Luis Gerardo González-López, business professor at Tecnológico de Monterrey - Toluca.
He continued, "It should be intuitive that leaders must be singularly focused on how they can create happiness within their companies so that people can grow and thrive and reach sustainable organizational goals. But in spite of such common sense, the data show us people are not too happy at work and it is not getting better."
Learning how to create happiness in one's life is an invaluable skill that students can take with them into the workplace, leading to better outcomes in both their personal and professional lives.
Before the end of the semester, Professor McCoy and Professor González-López conducted a post Happiness Challenge survey to follow up on their pre-challenge survey and see if there was a discernible improvement in their students' reported happiness.
"We wanted to see if the Happiness Challenge actually improved happiness among our students, which is what we set out to do. After reviewing the survey, we were pleasantly surprised to see that it absolutely did boost their happiness!" exclaimed Professor McCoy.
— Gabrielle Horta
Map
5998 Alcalá Park
San Diego, CA 92110