New USD School of Business Initiative Removes Barriers to Entry for Minority and Low Income Students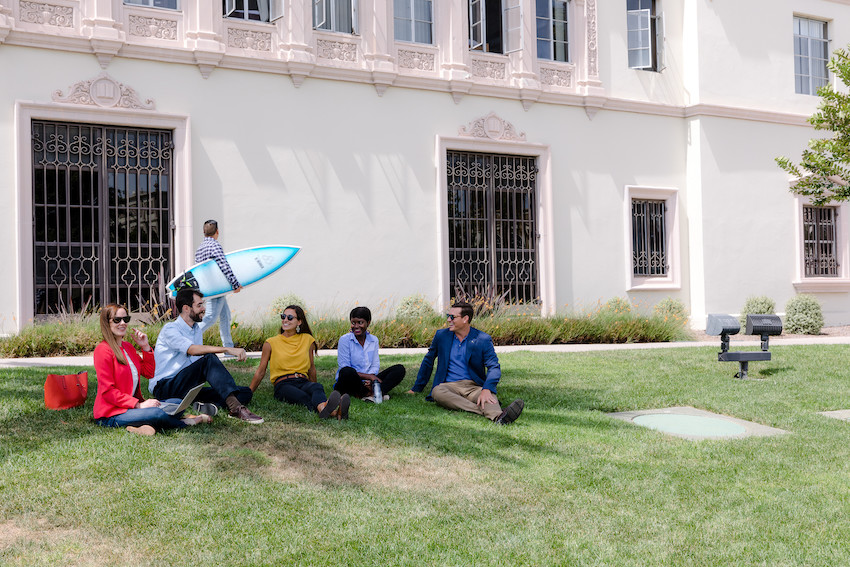 SAN DIEGO — Today the University of San Diego School of Business is announcing the Breaking Barriers initiative, which seeks to remove barriers to entry for minority and low-income students to pursue a graduate business degree at USD.
Graduate business applicants are often required to take a standardized test, the GMAT, as one application requirement. Preparing for the exam and the cost of the exam itself can present a challenge to some. USD's Breaking Barriers initiative will provide a package of financial assistance to overcome this initial barrier students face.
Recipients of the Breaking Barriers package will receive:
a cost-free online GMAT test prep course from Magoosh ($249 value)
a cost-free GMAT examination ($275 value)
a waived application fee ($125 value)
a guaranteed diversity scholarship (maximum award amount of up to $10,000). Some graduate business programs may award additional scholarship funds based on merit.
"While a graduate business degree is a high-value investment, we are sensitive to the fact that it comes with a significant financial commitment, and many students face obstacles to even consider a graduate degree," said Diana Agostini, assistant director of graduate business admissions at USD. "The Breaking Barriers initiative is a step forward in supporting students from diverse backgrounds and life experiences from the start, and showing them they belong at USD."
The Breaking Barriers initiative will support and assist those who self-identify among the many categories that fall under diversity, such as Black, Indigenous, people of color, low-income or income insecure households, first-generation graduates, LGBTQ+ community members, and other underrepresented minorities.
A total of ten packages are available for USD's participating graduate business programs, which are now accepting applications with a deadline of January 5. Eligible applicants can fill out a short submission form that includes an essay requirement. Learn more on the website at www.sandiego.edu/breakingbarriers
Map
5998 Alcalá Park
San Diego, CA 92110