Professor Craig Barkacs and Alumni Discuss Ethics and Newly Appointed Supreme Court Justice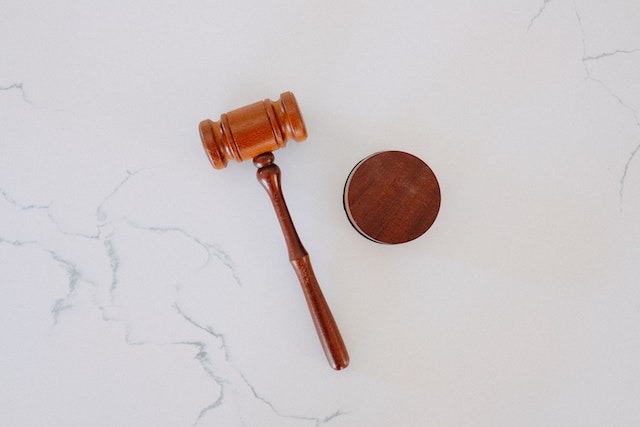 begin quote

Who isn't biased? It is because Supreme Court nominees have biases that they are selected.
In the midst of a contentious election, mixed feelings emerged around the appointment of a new Supreme Court Justice so close to Election Day. In search of some wisdom to shed light on the situation, alumni from the University of San Diego School of Business reached out to one of their former professors, Professor of Business Law Craig Barkacs, who teaches business law ethics to undergraduate and graduate students. The inquiry turned into Professor Barkacs extending all USD alumni an invitation to a virtual session that was later attended by over 60 alumni and current business students who got insights from Professor Barkacs on some of their pressing questions.
Upholding the Constitution
Professor Barkacs kicked off the discussion with a mini brain-teaser in which he read aloud the Second Amendment from the Bill of Rights, the right to bear arms. He posed several questions that challenged how the Second Amendment could be interpreted, from whether certain people could be limited the right to bear arms to whether gun control measures could be enacted while still upholding the Second Amendment. Just as those in the audience had different answers to these questions, the Supreme Court Justices also interpret the amendments differently, choosing to uphold them in varying ways. However, Professor Barkacs made note that it is of the peoples' benefit to have different perspectives represented on the Supreme Court as exemplified by Justices Ruth Bader Ginsburg and Antonin Scalia — two justices who represented two ends of an ideological spectrum yet formed a close friendship nonetheless.
Nominating Justice Amy Coney Barrett
After explaining the historical climate of the Supreme Court, Professor Barkacs dove right into answering questions that were piling up quickly in the Zoom chat regarding recently appointed Supreme Court Justice Amy Coney Barrett. Among several insights, he shared that Justice Barrett was nominated with the expectation that she will behave similarly to Antonin Scalia due to their aligning views. However, as shown throughout her nomination hearings, Justice Amy Coney Barrett adheres to "The Ginsberg Rule:" No hints, no previews, no forecasts, meaning that she will not reveal her thoughts on hypothetical issues that may be brought before her as a Supreme Court Justice.
Bias on the Supreme Court
Many were inquisitive about potential biases that Justice Amy Coney Barrett may bring with her to the bench and how those could influence her decisions. To this, Professor Barkacs countered with the question, "Who isn't biased?" Appointed justices must swear that their personal biases will not interfere with their rulings on the bench. However, Professor Barkacs deemed this impossible as we are all human and no one is immune to having a bias. He further explained that "It is because they have them [biases] that they are selected."
Yet another question that alumni were eager to settle was whether it was ethical to nominate Justice Barrett knowing her religious beliefs and how they could impact future rulings. Professor Barkacs noted that religious beliefs do not always align with a stance on an issue. Therefore, one cannot preclude a Supreme Court Justice from serving based on their religious beliefs as this does not guarantee their decision one way or another on various issues. As a prime example, former Vice President Joe Biden and Justice Amy Barrett are both Catholics, yet they fall on opposite sides of the pro-life/pro-choice debate.
The appointment of Justice Amy Coney Barrett has garnered a lot of attention as her nomination set up the Supreme Court with a 6-3 conservative majority. It's also been a highly politicized issue due to the nomination taking place so close to an election. Getting an academic perspective helped sift through the noise surrounding the matter to discuss the real issues at hand. With Professor Barkacs leading the way, he showed just how masterful he is at navigating a conversation around ethics and politics.
— Talia Gorman, Gabrielle Horta
Map
5998 Alcalá Park
San Diego, CA 92110