Supply Chain Management Institute Fall Forum to Prepare Professionals for Digital Transformation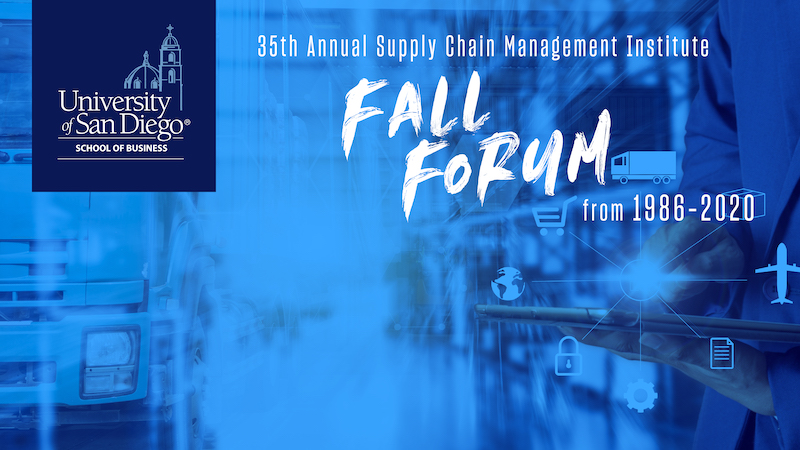 Are you ready for the digital supply chain transformation? On Oct. 29, 2020, the Supply Chain Management Institute at the University of San Diego School of Business will host its annual Fall Forum.
The SCMI has assembled some of the most progressive minds to provide visionary insights into how they are preparing supply chains to adapt and succeed in this digital revolution. In one virtual, value-packed day, attendees will hear engaging speakers from a wide array of prominent companies as they share their insights on topics related to the supply chain's digital transformation through a series of keynote presentations, panels, and interactive workshops.
Thanks to its virtual format this year, for the first time ever, the Fall Forum is open and free to anyone from across the globe. Presentation topics include machine learning and artificial intelligence, cybersecurity and IoT, and healthcare supply chains. More topics will be covered in workshops. Participants can plan to attend one or all of the events. View the complete schedule here.
A few key takeaways include:
A visionary look into the future so you can be better prepared for the revolution

What and how technologies are enabling and driving supply chain transformation

How the digital transformation will affect human resources in the supply chain workforce

What distribution networks and transportation practices will look like in the future

How digital supply chains will become intelligent, fully transparent, and interconnected

Cybersecurity practices to protect your data, information technology, and networks
Map
5998 Alcalá Park
San Diego, CA 92110