Dane Baker on Mission to Save the Planet One E-commerce Order at a Time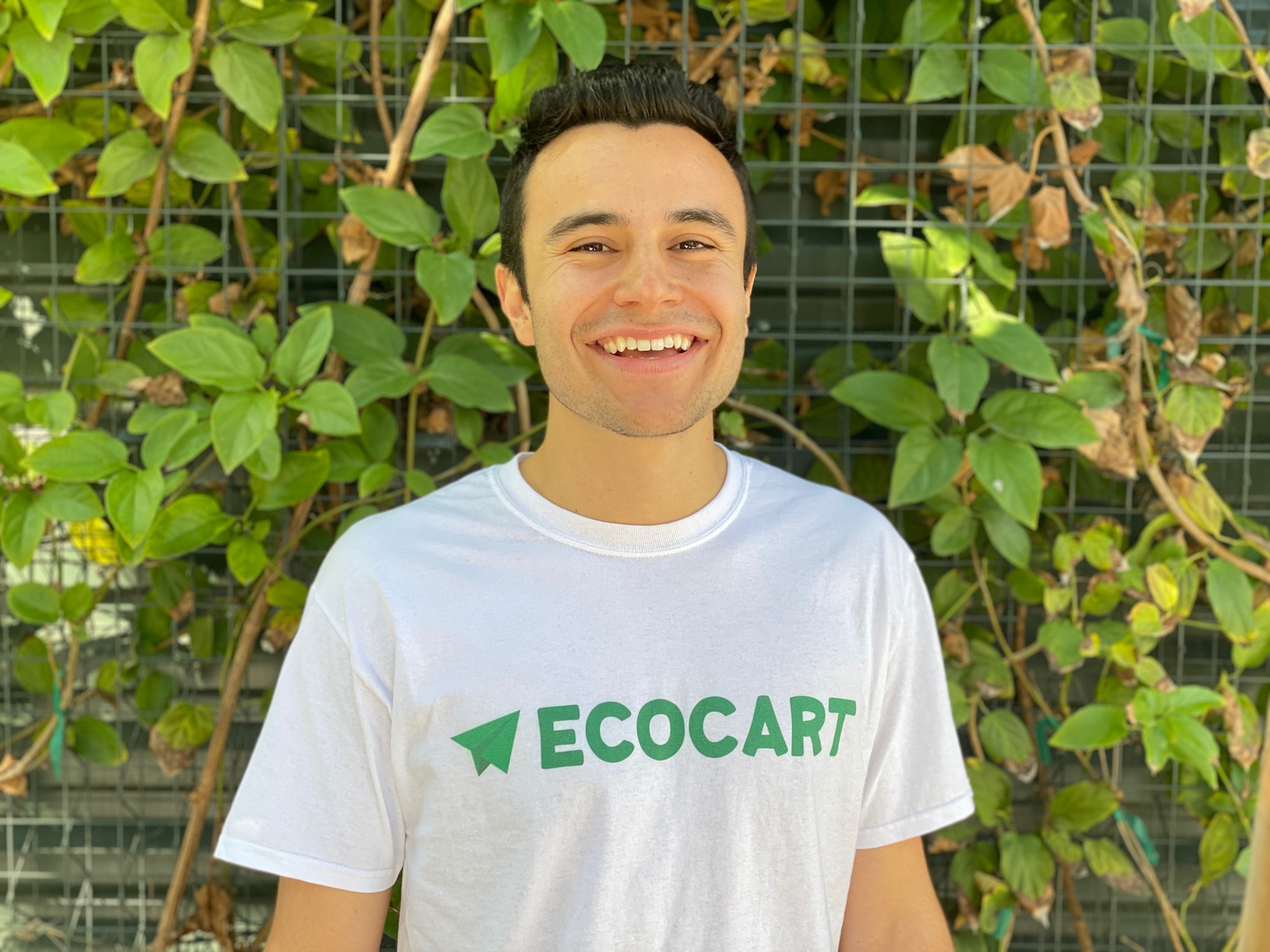 begin quote

The USD School of Business significantly shaped my framework for why starting a business is important and thinking about the impact that businesses can have.
University of San Diego School of Business alumnus Dane Baker '19 (BBA) is living up to the USD Changemaker culture with his new startup, EcoCart. EcoCart empowers online shoppers to offset the environmental impact of their orders at checkout. As of this week, the company has officially launched their app publicly. Dane and his team have been hard at work developing and testing their Shopify App for months.
"It's been amazing to have this creative outlet that also tackles a pressing issue of our time. The COVID-19 crisis delayed launch, but the EcoCart team is now seeing an increased demand for their solution as a way to differentiate from all the other online shops out there as commerce has shifted from physical retail to online. Our passion for enabling everyone to fight climate change has enabled us to push through long nights and all the adversity to get EcoCart off the ground," Baker said.
Baker's inkling for entrepreneurship began with his involvement in the USD Entrepreneurship Club. As a sophomore, he was elected club president and was an active participant in the community until graduation. Baker was also a finalist in USD's V2 Pitch Competition, which he reports helped refine his approach to real-world entrepreneurship through a student-specific incubator to pitch to investors and startup advisors.
When asked to reflect back on his time at USD and the Changemaker culture that is stitched into the school's fabric, Baker said, "The USD School of Business significantly shaped my framework for why starting a business is important and thinking about the impact that businesses can have."
His previous startup ventures all have a common thread of social good — whether that's through limiting materialistic consumption and waste with a peer-to-peer rental marketplace, providing gig-economy workers the wages and benefits they deserve with a first-of-its-kind gig economy employment platform, or making online shopping orders carbon neutral with EcoCart.
According to eCommerce and sustainability leader Etsy, "Every day in the U.S. alone, eCommerce orders travel about the same distance as going to the moon and back 133,000 times."
It's becoming quite clear that climate change is a defining issue of our time and online shopping is one of the biggest contributors. EcoCart is solving this problem by allowing customers to offset the carbon emissions of their online orders by simply clicking a box at checkout. EcoCart's algorithm automatically calculates the specific carbon footprint of each order, giving online shoppers the option to add that amount of money to their order, and then funds certified carbon offset projects like protecting forests and building wind farms.
EcoCart turns any online store into a sustainable brand in minutes when they install the Shopify App. "The process really couldn't be any easier. It takes just minutes to install, is completely free, and makes each online order eco-friendly. Brands can even track and share their positive impact on the planet right through the EcoCart dashboard. We make being a sustainable brand a no-brainer," Baker said.
Before diving headfirst into development, EcoCart started with a market survey to merchants. "We wanted to get an idea of the general consensus among our target audience for a sustainability initiative like carbon offsetting," Baker explained. "Many people were so interested they agreed to be customers on day one — it was such incredible validation. Going into the launch, EcoCart already has over 25 committed customers ready to start saving the planet."
Resources at the USD School of Business like the Entrepreneurship Club, the Fowler Business Concept Challange, and the V2 Pitch Competition can become catalysts for students like Baker. The vital business skills that students learn combined with the Changemaker culture that engulfs them on campus can ignite a spark to change the world.
Map
5998 Alcalá Park
San Diego, CA 92110