Real Estate Student Resources for Fall 2020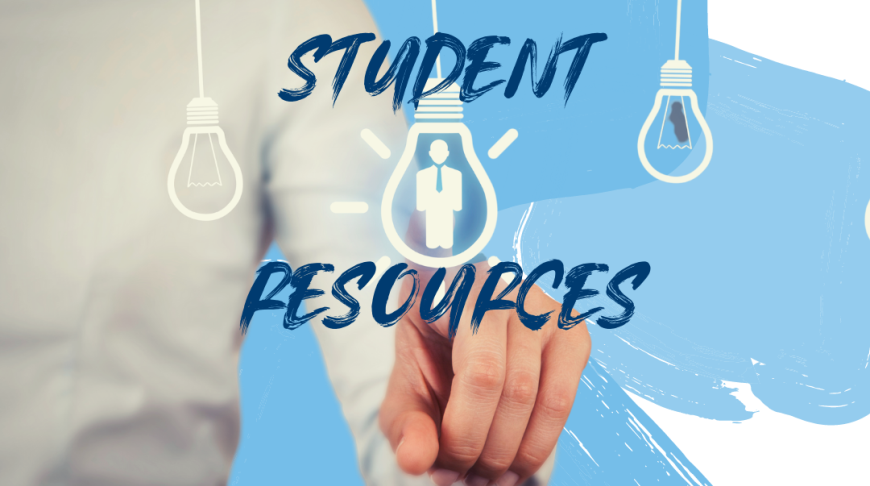 As you begin the Fall 2020 semester, there are many opportunities available to you to enhance your knowledge of the commercial real estate industry, while simultaneously expanding your network. As you begin the fall semester, we encourage you to obtain a mentor and consider pursuing an internship to begin to build upon your resume. With that in mind, it is important to have your resume, cover letter and elevator pitch ready and that you are confident in marketing yourself to potential mentors, industry professionals and employers.
You must be prepared for questions, including "What did you do over the summer?" "What skills make you a unique candidate for this position?" Carefully consider the skills that an employer is seeking so that you can highlight your proficiencies. Did you study for or acquire your California Salesperson license or work on your Excel skills or attend the BMC's summer series sessions (illustrating all that you learned from those sessions) or did you attend a series of virtual events with ICSC or NAIOP?
If your response is, "I figured that the summer was the time to have fun and relax so I spent my time surfing and riding my bike around Pacific Beach," you may not get that second interview you are hoping for.
To help get you prepared for the 2020-21 academic year, below are some ways you can engage with the real estate industry and simultaneously enhance your resume and real estate experience. We are available to answer any questions you have and to support you along the way.
The International Council for Shopping Centers (ICSC) offers University of San Diego School of Business real estate students a free membership to their organization. ICSC hosts a number of virtual seminars, sends out a job posting email and offers career tips. Take advantage of this opportunity to learn about what is happening with shopping centers and how they are being re-developed or developed in today's environment.


The Commercial Real Estate Development Association (NAIOP), San Diego chapter, offers a limited number of discounted memberships for University of San Diego School of Business real estate students. They also offer some courses (free of charge to students). NAIOP is a well-regarded organization that the "who's who" in the San Diego real estate are members of. Email Jackie Greulich to learn more and secure a membership (pending availability).


Commercial Real Estate Women (CREW), San Diego chapter, is a professional association for women in the real estate profession. There are various chapters of CREW throughout the United States which create programming focused on business networking, social and educational programs and the advancement of women in commercial real estate. Men are not excluded from the organization. CREW San Diego offers a limited number of discounted memberships ($100) to University of San Diego real estate students. Email Jackie Greulich to learn more and secure a membership (pending availability).


Your resume is a reflection of YOU! Make sure you are up-to-date on the most current format, what should be included and be sure there are NO typos. View Jackie Greulich's calendar to schedule a Zoom meeting with her to ensure your resume is in tip-top shape.


The Guide to Starting a Career in Commercial Real Estate is an excellent tool for students pursuing a career in real estate. This guide, prepared by John Crossman, CCIM, CRX, is a useful resource for students beginning a career in CRE. It highlights information on the various disciplines of commercial real estate and discusses the importance of behavioral assessments to ensure you pursue the area of real estate where you are most apt to excel in based upon your personality and strengths.


The Burnham-Moores Center employs the McQuaig assessment tool for University of San Diego School of Business real estate students. This assessment tool offers significant career insights into behavioral patterns and career options available to real estate graduate and undergraduate students. If you have not yet completed a McQuaig assessment through the center, email Jackie Greulich to get your McQuaig assessment scheduled. This will be a very important tool during the post-COVID job market. The discounted cost for USD real estate students is $50.00. We will review the assessment with you after you receive the results to answer any questions you may have.


Don't miss out on free money! Get ready to apply for the numerous real estate scholarships offered through the Burnham-Moores Center for Real Estate this fall. A list of scholarships is available on the BMC's website.


Visit company websites such as CBRE, Cushman & Wakefield and JLL to read their real estate market reports on areas you have an interest in working in the near future. This can help prepare you for future interviews and will be good to be well-versed in various areas of real estate, such as vacancy rates for office buildings in downtown San Diego, for example.


Attend USD School of Business fall and winter events which will be posted in the new "IN" app. Passport credits are offered for many of these offerings. Get connected by accessing the app for Apple or Android.


If you do not already have a California salesperson or broker license, now is a good time to obtain more information on the certification. Visit dre.ca.gov for more information or visit the USD Real Estate Society student organization website to obtain more specific information on the certification for USD real estate students.
— Jackie Greulich, Associate Director, Real Estate Student and Career Services and Kimberly Malasky, Director of Communications and Marketing
Map
5998 Alcalá Park
San Diego, CA 92110