Are Data Centers Pandemic Proof?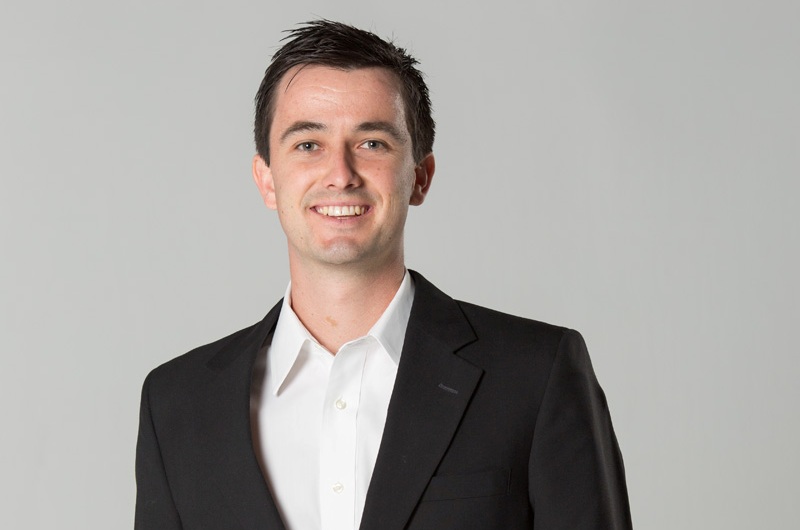 The coronavirus pandemic has accelerated many real estate trends. Over the past few months, hospitality and retail asset classes have faced difficulties like department store bankruptcies and commercial mortgage-backed securities defaults. Meanwhile, data center assets have experienced rent and value growth over this same period. As of May 31, 2020, U.S. public equity REITs returned -15.26 percent year-to-date, as represented by the FTSE Nareit All Equity REITs Index.
Over that same period, publicly-traded data centers returned +19.29 percent, the greatest of any asset class (see graph below).

Nareit Total Returns Year-to-Date May 31, 2020



In order to prevent the spread of the virus, stay at home orders were mandated around the world. Overnight, businesses began operating remotely, with many employees performing the same job functions from home as they would in an office. The success of this transition depended in large part on each company's investment in internet technology (IT) infrastructure. Did they subscribe to video-conferencing platforms like Zoom? How much of their data was housed in the cloud? If they did not invest pre-pandemic, they are absolutely planning it now.
When we hear the term, "the cloud" we are really talking about computer networked server machines on the ground in buildings. According to PwC and ULI Emerging Trends in Real Estate 2020, much of the IT infrastructure for businesses, governments, individuals and other organizations are stored in these data centers, aka the cloud. These structures house all the networks that allow users to feel like the internet is truly everywhere. Data centers began in the 1940s as large rooms to accommodate expensive "mainframe" computer equipment, and were often used for military purposes. Over time, technology advanced such that companies could afford to put their own personalized IT equipment on site. During the "dot-com" era at the turn of the century, when computers shrunk and communication speeds accelerated, the use of off-site servers provided an affordable alternative to businesses looking to establish an internet presence. This gave rise to modern data centers, which house internet technology infrastructure and rent storage and computing capacity out to clients.
"Data centers are the hubs and spokes of the internet for corporate customers. Companies lease space, based on their power needs, to exchange and store data, connect to cloud providers, and access the internet." ~ Barron's
Data centers can be thought of as major connection points for digital traffic. The closer a user is to these connection points, the faster the data is transferred. This speed is crucial for many businesses.
"Interconnection bandwidth" is the capacity to exchange data. Data transfer capacity is expected to increase as technology advances, but so too is the quantity of data transferred as we embark to connect everything that can be fitted with a sensor of some sort, or run our businesses through shared systems. According to the 2019 Global Interconnection Index, "Enterprises...traditional business sectors like Manufacturing, Energy & Utility, Banking & Insurance, Retail, Healthcare & Life Sciences and Government...are expected to experience 7x growth (between 2018 - 2022), surpassing traditional service providers to become the largest consumers of interconnection bandwidth." The same report states "service providers...like Telecommunications, Cloud & IT, and Content & Digital Media Industries … are predicted to experience 4x growth (between 2018 - 2022)." This explosive demand for interconnection bandwidth stems from a variety of sources, and data centers will be the beneficiaries because the data will eventually flow through their interconnection points.
Bandwidth Forecast (2018 – 2022)


Demand drivers for data centers are diverse, but the increase in internet traffic from the transition to remote working during the pandemic has accelerated this demand. On the first quarter earnings call on May 6, 2020, Charles Meyers, CEO of Equinix, Inc., the largest publicly traded data center company, stated "the massive work-from-home experiment in which we find ourselves, has created a spike of near-term demand from a variety of customers...Peak Internet Exchange traffic grew 44 percent year-over-year and over 20 percent quarter-over-quarter, a significant jump driven by work-from-home traffic spikes...Expansions (of clients) included Zoom extending coverage and scale to support their explosive market demand as well as TikTok." Equinix's stock price is up +23 percent year-to-date as of July 10, 2020.
It is very likely that this increased demand for data will remain for the foreseeable future. Many companies have found that working remotely has not stopped productivity and are rethinking the need for expensive office space and constant commuting. There may be less need for a critical mass of employees in a central location. Some technology businesses like Twitter have even announced employees can work from home permanently. More realistically, Brett White, CEO of Cushman & Wakefield, stated on Walker & Dunlop's webcast on June 17, 2020 that he believes the pandemic will result in a permanent reduction of office space demand of approximately 5 – 10 percent. He based this conclusion on a survey Cushman & Wakefield conducted on over 50,000 individuals. As some portion of the workforce transitions to long-term remote working, there will be a permanent increase in data consumption at both the individual and enterprise levels. Because all this data flows though the existing IT infrastructure and connection points, data centers, housing these interconnection points, will directly benefit from the shifting demand making them—at least in the near term—not only pandemic proof, but pandemic beneficiaries.
— Alexander Allione '21 MSRE (prepared as a blog for MIPIM)
Alexander Allione is a part-time student in the Master of Science in Real Estate program at the University of San Diego School of Business. He is a senior analyst on the asset management team at Kimco Realty Corporation. He oversees a portfolio of 116 shopping centers, comprising more than 25 million square feet.
Map
5998 Alcalá Park
San Diego, CA 92110