USD School of Business Supports the Nation's Efforts to End Systemic Racism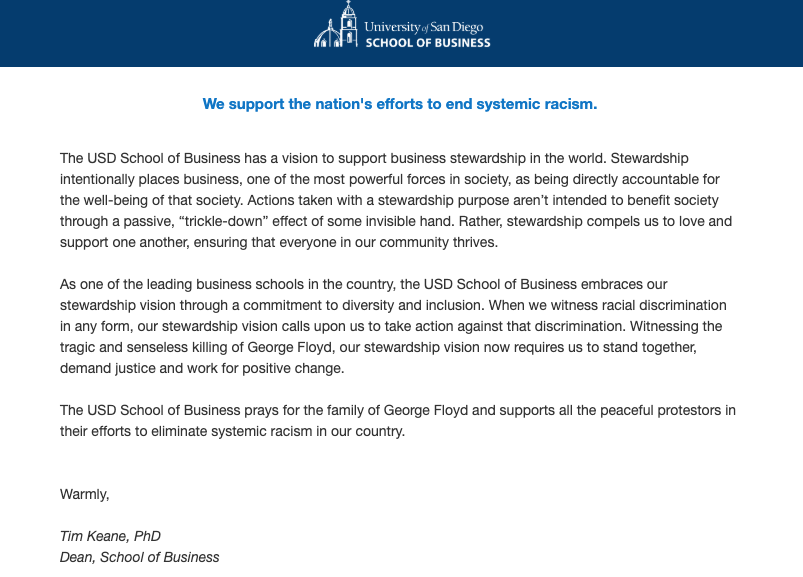 begin quote

The USD School of Business has a vision to support business stewardship in the world.
Stewardship intentionally places business, one of the most powerful forces in society, as being directly accountable for the well-being of that society. Actions taken with a stewardship purpose aren't intended to benefit society through a passive, "trickle-down" effect of some invisible hand. Rather, stewardship compels us to love and support one another, ensuring that everyone in our community thrives.
As one of the leading business schools in the country, the USD School of Business embraces our stewardship vision through a commitment to diversity and inclusion. When we witness racial discrimination in any form, our stewardship vision calls upon us to take action against that discrimination. Witnessing the tragic and senseless killing of George Floyd, our stewardship vision now requires us to stand together, demand justice and work for positive change.

The USD School of Business prays for the family of George Floyd and supports all the peaceful protestors in their efforts to eliminate systemic racism in our country.
Warmly,
Tim Keane, PhD
Dean, USD School of Business
Map
5998 Alcalá Park
San Diego, CA 92110