Resilient Entrepreneur Series Wraps Up with Alumnus Steve Wilson, Citrix VP of Product Management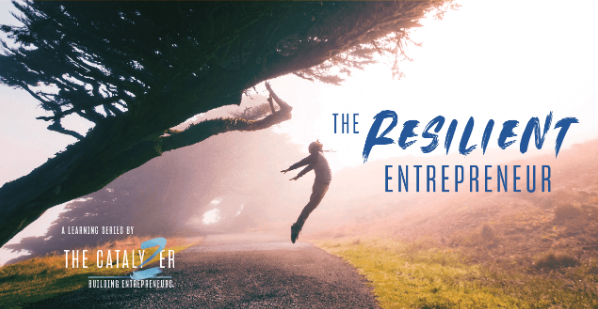 The BIG finale of The Resilient Entrepreneur hosted by The Entrepreneurship and Innovation Catalyzer series featured Steve Wilson, an alumnus of the University of San Diego School of Business and vice president of product management at Citrix. With over 25 years of experience in developing and marketing products at multibillion-dollar tech companies such as Oracle and Sun Microsystems, Wilson shared what it takes to be a successful entrepreneur in startup environments and at large corporations.
Wilson's session was presented in a "virtual fireside chat" setting led by the outgoing duo, Entrepreneurship Club President Makenzie Murphy and incoming Entrepreneurship Club President Andrew Davidson. They delved into topics on entrepreneurship, corporate entrepreneurship, job hunting and a behind-the-scenes glimpse into Wilson's career and personal experiences.

The Resilient Entrepreneur series was one of several initiatives that brought together the USD School of Business community to learn, grow and move forward with enthusiasm, even in the most uncertain of times.

Entrepreneurship is not an easy road. It means failing. Constantly. Trying things that don't always work. Having massive hurdles to overcome. Being confused. Asking for help. Growing yourself just as valiantly as your business. And at the USD School of Business, the Entrepreneurship and Innovation Catalyzer will guide you along the roller coaster journey of becoming an entrepreneur.

Here are some key takeaways from Wilson's session:
It is okay to not know what your life goal is. You can figure it out as you go, pivots are a natural part of life.
It is essential to be authentic and passionate.
Crisis provides opportunities for growth.
Be confident but never arrogant.
Do not worry about not having all the skills. Your attitude and aptitude are more important than skills.
Networking is key, you must always differentiate yourself.
No matter what you choose to do in life, life is a marathon not a sprint. Remember to breathe!
Map
5998 Alcalá Park
San Diego, CA 92110