USD's MBA One of Top 10 Green MBAs in the Nation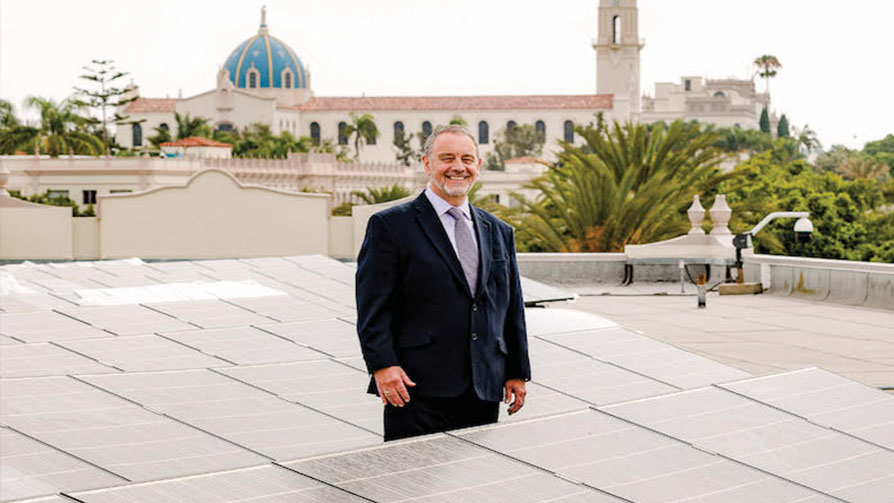 The USD School of Business ranked as the #10 Best Green MBA in the U.S. and #2 in California according to the Princeton Review's latest MBA rankings. This recognition is based on a survey of 20,700 MBA students who assessed how well their school prepares them in environmental/sustainability and social responsibility issues for a career in a green job market.
"Corporate social responsibility is at the heart of our mission as we work to foster socially-responsible leaders with a global mindset," said USD School of Business Interim Dean Barbara Lougee. "We are thrilled that our efforts in this area have been recognized by Princeton Review's Green MBA rankings once again."
The USD MBA curriculum requires all students to take three courses that focus on ethics, corporate social responsibility, and/or sustainability. In the sustainable business model design class, for example, students design a business model for a company that incorporates issues of sustainability to improve the competitiveness of the firm.
The MBA program also offers a concentration on corporate social responsibility to enable graduates to achieve success in the triple bottom line: economic, environmental and social. In addition, students must complete 15 hours of community service helping a local non-profit solve a business issue.
The USD School of Business MBA was also included in the Princeton Review's list of best business schools for an on-campus MBA program. Business schools were selected based on a combination of institutional and student survey data, including career outcomes, admissions selectivity, and academic rigor, among others.
For more information go to www.sandiego.edu/mba.
Map
5998 Alcalá Park
San Diego, CA 92110