Next-Level Entrepreneurship at USD: The Torero Ventures Lab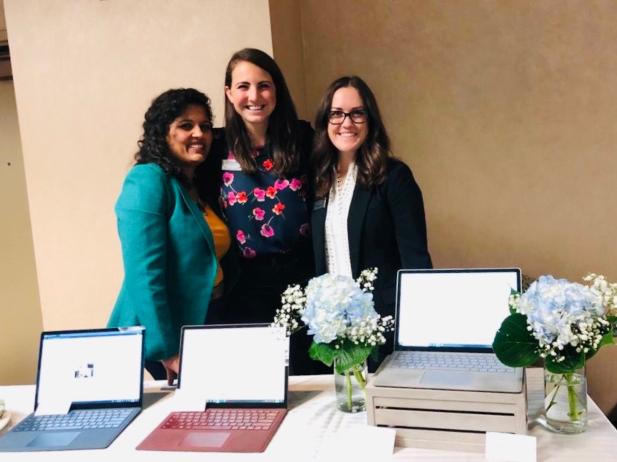 begin quote

This year, the student team, South Swell, actually launched its product by the end of the class and sold its first 500 sparkling water bottles.
The pathway that University of San Diego student entrepreneurs have followed to present their big idea on campus is by participating in one of the campus competitions — Fowler Business Concept Challenge, Changemaker Challenge, Venture Vetting (V2) Pitch Competition and Fowler Global Social Innovation Challenge. These competitions serve a valid purpose for development and each is a fine entry for USD students to get their first taste of the entrepreneurship world. The Torero Ventures Lab allows student entrepreneurs to take their ideas a step further to actually build a prototype that can be taken to market to begin testing their ideas with potential customers. This year, the student team, South Swell, actually launched its product by the end of the class and sold its first 500 sparkling water bottles.
Priya Kannan-Narasimhan, PhD, the founding director of the Entrepreneurship and Innovation Catalyzer and an associate professor of management at the USD School of Business, launched the Torero Ventures Lab in 2018 to create a next-level platform for USD student entrepreneurs. The Torero Ventures Lab gives student entrepreneurs the opportunity to explore the customer discovery experience and test if an idea can truly exist in the marketplace. Student entrepreneurs are paired with faculty and entrepreneurship mentors with venture-specific expertise to guide student teams.
On Dec. 3, 2019, in the Joan B. Kroc Institute for Peace and Justice, Kannan and co-teacher Jeff Teza, an entrepreneur-in-residence from the Shiley-Marcos School of Engineering, had their students, graduate and undergraduate entrepreneurs, showcase their respective ventures.
"Innovation and entrepreneurship activities consist of three primary stages: ideation, the designing of new ideas; incubation, moving the idea future toward commercialization; and third, scale up, which is commercializing the idea on a large scale," Kannan said. "There are several ideation opportunities and initiatives that exist on campus, teaching students how to design new ideas, but very few incubation opportunities to move student ideas further toward launch."
The impact of the Torero Ventures Lab was seen in each student venture's video. Many expressed an "aha moment," explained what they knew about their product and could confidently talk about it because they had learned about target marketing and the customer discovery phase.
"Everything changes based on who their customers are," she said. "Our students have spent their time doing the work and each team now has unique insight."
This year the event included an alumni panel where they shared their story and where they are now with their venture after graduating. They also talked about the pivots and difficult turns that the class helped them see they needed to make in order to successfully scale their ventures.
Kannan and Teza were joined at the event by USD School of Business Vice President of Institutional Effectiveness and Strategic Initiatives Dr. Andy Allen, Executive Director of the Burnham-Moores Center for Real Estate Stath Karras, Mysty Rusk and Jonathan Irwin from The Brink Small Business Development Center at USD, and the Catalyzer team including Regina Bernal, entrepreneurship manager, and Amit Kakkad, strategic advisor to the Entrepreneurship and Innovation Catalyzer. Interdisciplinary advisory team members representing the USD School of Business, College of Arts and Sciences, School of Leadership and Education Sciences, Hahn School of Nursing and Health Science, Kroc School and the Shiley-Marcos School of Engineering were also present.
While the Torero Ventures Lab is in its infancy — Kannan's team-taught class is only offered during the fall semester right now — the pathway for USD student entrepreneurs is building for the future.
"The Torero Ventures Lab is an experiential, interdisciplinary, entrepreneurship and innovation management education that leverages USD's rich competences in liberal arts," she said. "This will provide USD with a competitive advantage in entrepreneurship and innovation management education."
Map
5998 Alcalá Park
San Diego, CA 92110