NAIOP San Diego's Developing Leaders and ULI's Young Leaders RockStar Event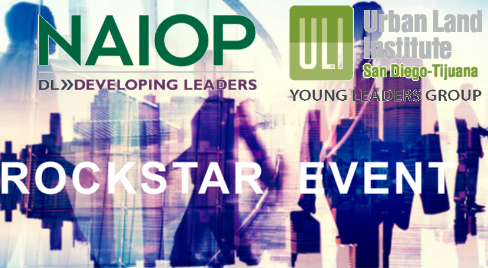 On Nov. 7, NAIOP San Diego and ULI hosted a combined "RockStar" event for young leaders in real estate. This was the first joint event between the two organizations, which was held at the Illumina Theater at the Alexandria in San Diego.
The event was a fireside chat and Stath Karras, executive director of the Burnham-Moores Center for Real Estate, interviewed the rockstar, Steve Rosetta, chief executive officer of Creative Science properties. Steve previously served as executive vice president and chief investment officer at Kilroy. He also spent more than 20 years at Cushman & Wakefield, where he and Stath worked together for eight years. Steve shared his entrepreneurial journey, including many highlights and lessons learned throughout his career. The young leaders were anxious to ask questions and a good portion of the event was responding to questions from the audience.
Map
5998 Alcalá Park
San Diego, CA 92110