MBA Students Bond in Multicultural Experience in Ensenada, Mexico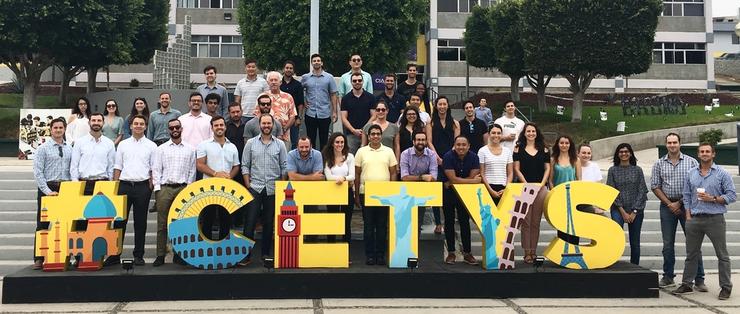 begin quote

Through study abroad programs like this, we can move closer to global interconnectivity. With this comes an unlimited potential to change the world for the better.
How do we help create bonds which last a lifetime? How do we foster meaningful relationship-building with indelible strength? At the University of San Diego School of Business, we are committed to developing socially-responsible leaders with a global mindset through academically-rigorous, relevant and values-based education and research. But as professionals, we are only as strong as our network.
The Ahlers Center for International Business at the University of San Diego School of Business is dedicated to not only providing robust international activities for our students, faculty, administrators, and the greater community at large, but we also pride ourselves in bringing people together. It is through these connections that synergies emerge and innovation abounds.
This is clearly evidenced through Leading Multicultural Teams and Organizations, an MBA course organized by the Ahlers Center at the beginning of the fall semester which provides a unique student experience culminating in a three-day trip to Ensenada, Mexico. As a key component of their introduction to USD and each other, the group is removed from the normal classroom setting and immersed in fun and challenging team-building activities, helping them form a solid foundation for the rest of their MBA experience.
The intimate cohort size of this graduate course, along with the mixed cultural and professional backgrounds of the students, provides for a powerful academic environment where each student is able to highly contribute to the conversation. Co-instructor, Professor of Management Phil Hunsaker, aptly observes, "Not only do students engage in an intense learning experience that serves as the foundation for their following management and leadership courses, but they also enjoy a meaningful bonding experience in another culture as they visit Baja California businesses and universities. The networking and life-time relationships that develop serve the students well as they interact in cohesive teams throughout the rest of their MBA experience, and in some instances, lead to lifelong relationships and careers."
The impact on students is profound. MBA candidate Carl-Olivier Dumesle recounts, "If I had to summarize the trip in one word, it would be 'heartening.' The whole experience just made me realize that, although we all have different stories, we are all in the same boat; striving to achieve a higher standard. This common ground made me feel that we could all relate to each other."
Program participant Gannon Condon further highlights, "It is important that everyone travels because it helps illuminate that we are all part of a universal conscience. The actions we take do not exist in a vacuum, they affect all the people and objects around us. Through study abroad programs like this, we can move closer to global interconnectivity. With this comes an unlimited potential to change the world for the better."


Written By: Allison Howitt
Assistant Director of Academic Programs
Ahlers Center for International Business
Map
5998 Alcalá Park
San Diego, CA 92110