USD Sales Team Qualifies for Finals of National Sales Competition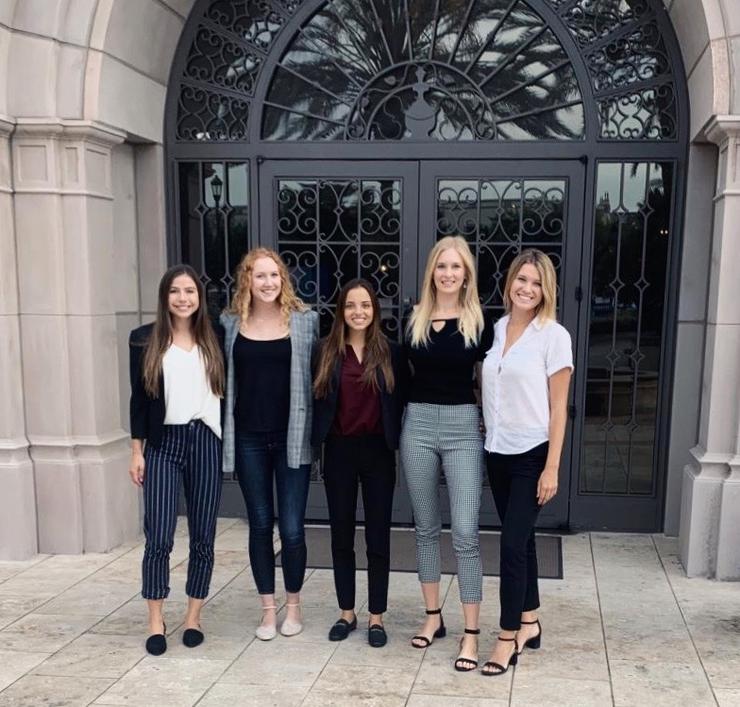 A team from the University of San Diego School of Business has qualified for the finals of the AT&T B2B Sales Competition, winning a free trip to Dallas, Texas to compete against 11 other finalist schools.
The USD team will compete for a first prize of $10,000 in scholarship money during a weekend of fierce competition and fun activities from Oct. 10-12.
Members of the USD Sales Team are Ann Marie Salottolo, Olivia Quinn, Nicole Bridgeman, Mackenzie Murphy and Gabrielle Sarver.
"In making it to the finals, they have already beaten perennial powerhouses, including Texas A&M and Purdue University," said Clinical Professor of Marketing and Sales Team Advisor Carlton O'Neal.
"The team's hard work was responsible for their success as well as the ongoing and unwavering support of the Sales Team Club from Associate Dean David Light and Associate Professor of Marketing Seth Elllis," O'Neal added. In the last few years, the club has grown from only a few students to more than 100.
The competition has been "a great experience," said Salottolo. The team has "gained tips on how to close deals with small businesses."
"We are all excited about the opportunities to come from this!" said Murphy.
At the B2B (Business to Business) competition this October, the team will be tasked with proposing solutions to a drink distribution company where the dispatchers are overwhelmed by the number of delivery routes they manage and the company does not currently track their drivers.
Map
5998 Alcalá Park
San Diego, CA 92110