Heather Riley Named One of 50 Influential Leaders in San Diego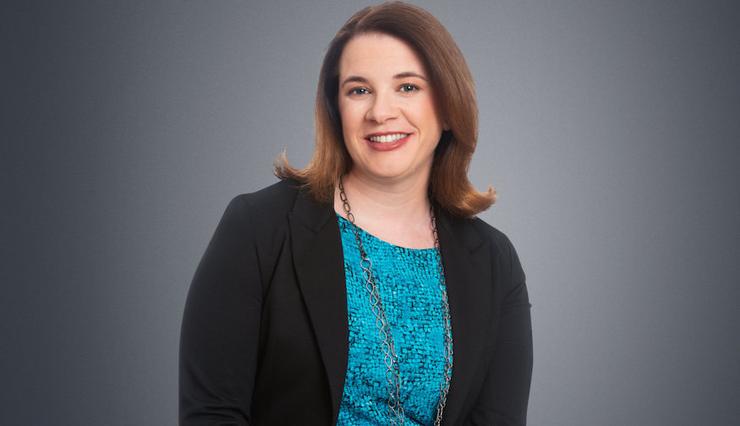 On Sept. 4, 2019, The Daily Transcript released a special report of its "50 Influential Leaders in San Diego​." The Burnham-Moores Center team congratulates Heather Riley​, Esq., a partner at Allen Matkins. Heather is one of the leading land use lawyers in San Diego. She is a member of the Burnham-Moores Center for Real Estate's policy advisory board​.
Riley's track record includes skillfully shepherding high-profile developments through the entitlement process and then effectively defending those projects against litigation.
She has successfully worked to convince the San Diego City Council not to down zone the Uptown Community. Following up on those efforts, Riley subsequently helped entitle two Greystar projects that will help kick-start Uptown's rejuvenation, including the ambitious 6th & Olive development. She also worked for years to defend approvals she helped McKellar McGowan secure from the city of San Diego and California Coastal Commission to redevelop the Mission Beach Elementary School site, a long-vacant eyesore. The property was later sold to Lennar Corp., which is building 59 luxury townhomes.
Riley says that the relationships she has built with different government officials through the years have helped her build a strong reputation that has paved the way for her success.
"Both staff and city attorneys in various jurisdictions in San Diego County are willing to work with me because I don't say one thing and do another," says Riley. "I'm doing a job for my clients, but I'm going to do it in the right and responsible way, and in a respectful way."
She is actively involved in the ongoing work the City of San Diego has been undertaking to update its development policies and processes, and she has testified in support of many of the proposed regulations before the City Council and Planning Commission. Riley and others at her firm have also worked with the Building Industry Association of San Diego to help city leaders gather input from the development community on housing-related proposals, such as community plan updates.
"I think that the housing crisis we are under is the biggest issue we will ever face," Riley says.
Map
5998 Alcalá Park
San Diego, CA 92110