A Taste of Your MSRE Experience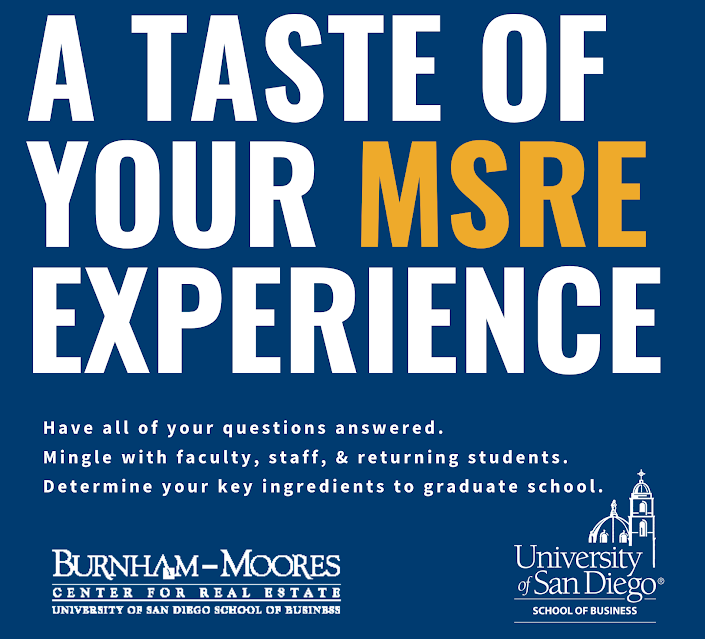 On June 20, the Burnham-Moores Center for Real Estate (BMC) hosted an event for 2019-20 prospective and incoming Master of Science in Real Estate (MSRE) students. The event was titled "A Taste of Your MSRE Experience."
The event gave incoming students the opportunity to connect with faculty, the BMC team and part-time MSRE students who will be returning in the fall to complete the MSRE program in the 2019-20 academic year. The event featured food tastings from local restaurants surrounding the USD campus. Incoming MSRE students got to view the MSRE video, learn more about what to expect from the program and ask questions.
Map
5998 Alcalá Park
San Diego, CA 92110