Professors Abigail Berk and Richard Custin on Teaching Social Responsibility with 'MBA International Business'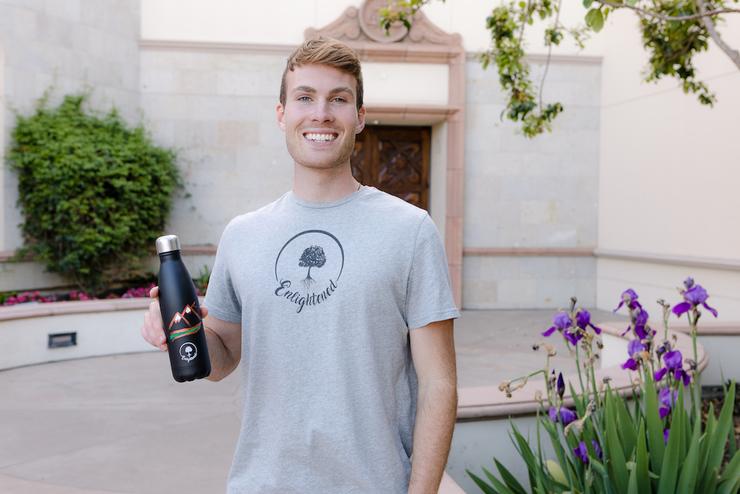 begin quote

Just as students are motivated to make a difference, we are similarly motivated by the lofty goal of educating our future leaders.
Instilling Social Responsibility in the Business Leaders of Tomorrow
An interview with USD School of Business Clinical Professor of Management Abigail Berk and Clinical Professor of Business Law and Ethics Richard Custin. Article as published in MBA International Business.
What is "social responsibility" or "responsible business"? How is this concept understood?
A socially responsible business must act for the greater good of society. In practice, this means redefining how to treat employees, govern a business, deliver products and impact the environment. A PwC survey found global CEOs believe the most successful organizations make social responsibility core to their companies. Accordingly, over 90% of Fortune 500 companies engage in corporate social responsibility initiatives. Our research on small and medium businesses found a similar level of participation in socially responsible practices — even if they were not specifically labeled as socially responsible.
The financial markets are also rewarding responsible businesses through socially responsible investing (SRI) and benchmarks such as the Dow Jones Sustainability Index. Bringing these practices into the classroom is facilitated by studying successful companies that strategically incorporate social responsibility into their business practices, such as CEMEX, Natura and Unilever. Current business leaders clearly understand that a business must be socially responsible, so we need to ensure business students also develop this important understanding.
Is it possible to teach ethics and social responsibility in an MBA program?
Absolutely! It is not only possible but also necessary to teach ethics and social responsibility in an MBA program. Exposing students to the principles of responsible business is an essential part of any business education. Students need to grasp the foundations of theoretical and practical knowledge while also reflecting on their personal values and decisionmaking processes.
In 2007, the United Nations launched the Principles of Responsible Management Education (PRME), a program calling for business schools to teach ethics and social responsibility. As of 2019, over 7,000 business educators participate in PRME to ensure business students around the globe are learning the values of sustainability, responsibility and ethics.
Fortunately, administrators, faculty and students now are interested in courses addressing ethics and social responsibility. In the 1990s, many highly regarded MBA programs made little mention of social responsibility, and the study of ethics was confined to an elective course with limited enrollment! The current expectations of a business education have evolved so that ethics and social responsibility are now integral to the MBA experience. At the University of San Diego School of Business, social responsibility is not only part of the MBA curriculum; it is embedded in all of our graduate and undergraduate programs as well as in our school's mission and vision. Our school aims to develop leaders, entrepreneurs and business executives who will make an impact in the world focusing on wealth creation through the penta-bottom-line approach: people (socially inclusive), planet (environmentally friendly), profit (financially solid), peace (harmonious society) and prosperity (fostering a sustainable economy).
Nobody creates a company to do charity work. In that way, what is social entrepreneurship? Is it the same as incorporating philanthropic actions in the business enterprise? Is it something more?
While people may not create a business to do charity work, there are many businesses created to benefit society. Indeed, the distinction between charity and business is increasingly blurred. The legal classification of a for-profit business versus a nonprofit charity remains, but the purpose of the business and the metrics of success overlap. For example, we are seeing rapid growth in B Corporations — for-profit companies that adhere to the highest standards of social and environmental performance. Since 2007, over 2,700 businesses across 150 industries in 60 countries have become certified B Corporations. TOMS, a for-profit shoe manufacturer, has championed this business model with its corporate ethos of "improving lives through business." TOMS generates over $400 million in annual revenue and has donated over 35 million pairs of shoes to people in need, aptly demonstrating how a for-profit business can benefit society.
Entrepreneurs seeking to start their own businesses can join the social entrepreneurship movement using principles of business to deliver solutions to global issues. Unlike a nonprofit charity, these social ventures are self-sufficient organizations that generate revenue to fund their operations and deliver social benefit. Ashoka, Acumen and the Skoll Foundation are examples of organizations that actively promote social entrepreneurship with significant infrastructure and financial resources. Many universities foster social entrepreneurship through mentoring programs, guest speakers and funding opportunities. Since 2011, the University of San Diego has promoted the Global Social Innovation Challenge -- open to students from 35 universities around the world. Student participants present their social entrepreneurship ventures to receive feedback, mentoring, a like-minded network, and the chance to win up to $50,000 in ...
Map
5998 Alcalá Park
San Diego, CA 92110