New Torero Testimonials Wall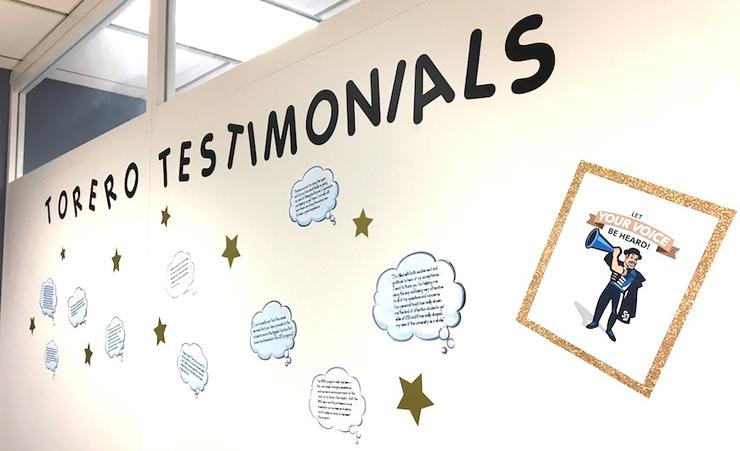 The Burnham-Moores Center for Real Estate (BMC) receives a vast number of accolades from students, parents, alumni and from industry professionals who hire USD real estate students. Many of these testimonials can be read in BMC's collateral materials, on the BMC website and on social media.
This summer, the Burnham-Moores Center team came together to create a fun space to showcase these testimonials. The BMC team named the wall "Torero Testimonials." These wonderful testimonials are a reminder and a validation of the BMC's mission to help recruit, educate and mentor real estate students with the goal of facilitating their career pursuits in a socially responsible manner, with a global perspective and in collaboration with the real estate industry.

If you would like to submit your testimonial to be added to the "Torero Testimonials" wall, please submit it to Jackie Greulich, associate director of real estate student and career services.
Map
5998 Alcalá Park
San Diego, CA 92110