KUSI Interviews Two Outstanding USD Graduates, Mary Powell and Angelica Ignacio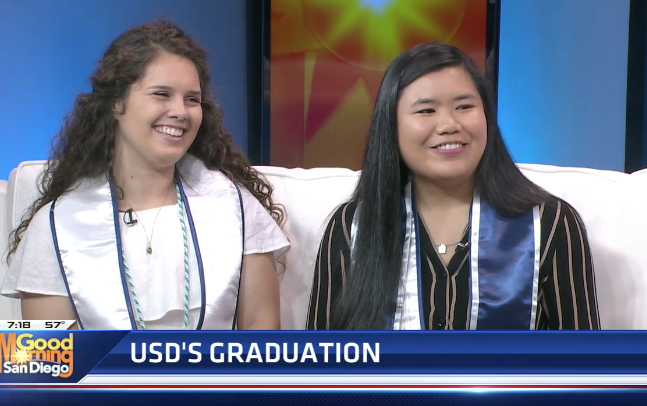 Two of our outstanding USD School of Business class of 2019 graduates, Mary Powell and Angelica Ignacio, were welcomed onto the 'Good Morning San Diego' couch to discuss their achievements at USD and future plans.
Mary Powell graduated with a bachelor's degree in economics. She is the first in her family to graduate college and has plans to continue her education studying law at the California Western School of Law in San Diego.
Angelica Ignacio received a bachelor's and master's degrees in accounting after just three years of study. She has plans to travel to the Philippines over the summer before starting an accounting job at PricewaterhouseCoopers.
Map
5998 Alcalá Park
San Diego, CA 92110