Are Homes in Flood Zones Really at Risk for Significant Property Loss, or is it Just Hype?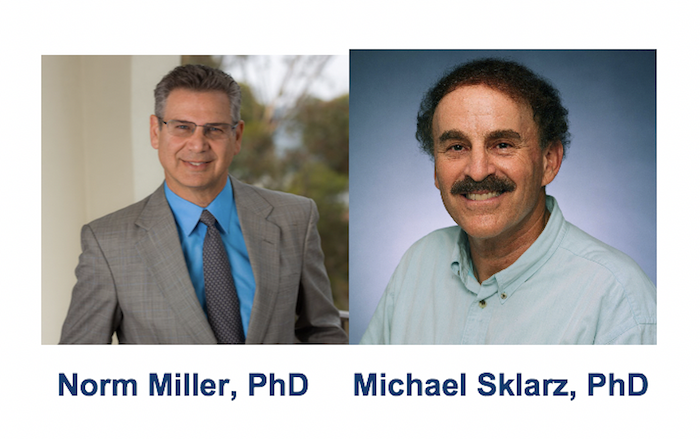 In a recent paper co-authored by Norm Miller, Hahn Chair of Real Estate Finance at the University of San Diego School of Business, and affiliated with the Burnham-Moores Center for Real Estate, and Michael Sklarz, PhD, president of Collateral Analytics, the housing market does not appear to negatively react to homes within flood risk areas, as scientists and other academics have claimed.
In this paper, titled "The Impact of Waterfront Location on Residential Home Values Considering Flood Risks," Miller and Sklarz analyzed a large dataset of residential properties along oceans, bays and large lakes across the U.S. and examined price trends before and after major storms.
Unlike many recent studies focused on the potential damage from climate change, Miller and Sklarz found inconsistent evidence that the market perceives the risks of floods as a long-term deterrent and found minimal or no discounts on property prices for waterfront properties after a brief hiatus of downturn. They determined that after a major hurricane or flood, "home prices rebound quickly, with very few long-term impacts on value."
The authors identified and analyzed approximately 1.2 million waterfront residential properties across the U.S. (as of 2018) and combined that data with several million transactions within those same zip codes to estimate "net waterfront effects on value."
Miller and Sklarz determined that in most markets throughout the U.S., waterfront or near waterfront properties continue to demand significant price premiums even with concerns over flood risks, with oceanfront garnering a 45 percent premium on average.
Miller and Sklarz also reviewed empirical home price trends following hurricanes Harvey and Irma in 2017 and Katrina in 2015. They determined that most home prices took a dip for a year or so after a major flood and then rebounded with little permanent negative impact, demonstrating great market resilience or optimism that climate change is not a risk to be overly concerned about.
The authors cite an example of Stockton, CA which is subject to flooding from the San Joaquin River. Their research indicates that: "relative premiums do vary over time and we should exercise caution when it comes to sweeping generalizations about water proximity and value…perceptions and relative value of water proximity might change over time in those areas perceived to be in greater jeopardy of flood risk." Miller and Sklarz call out the Sacramento-San Joaquin Delta of California which is below sea level, but is not considered to be a floodplain given a levee system designed to withstand a 100-year flood. Accordingly, residents are not informed that they are in a floodplain.
The authors also reviewed Chicago, San Diego and San Francisco at various elevations. With the exception of San Francisco Metro Area, Miller and Sklarz did not find a negative premium for low elevations near the waterfront compared to near water, higher elevation property. No flood risk premiums were observed in San Diego, not even in Imperial Beach which floods at least twice a year at high tide. A theory for the lack of a significant price effect from flood risks is "that the more typical buyers of coastal property are older and wealthy enough not to care." Alternative theories suggest that tax payers may subsidize the flood risk prone owners via national flood insurance that is underpriced, or that climate deniers dominate the wave of new buyers entering these higher risk markets.
Miller and Sklarz concluded their research with the following main take-aways:
In theory, markets should "acknowledge and discount property value in line with flood risks along the coasts." Research in this paper demonstrates some "possible, but inconsistent evidence of housing market price discounts in higher-risk locations not subject to recent storms. In harder hit locations, however, discounts seem to dissipate quickly."
"The federal flood insurance programs have clearly been underpriced based on the huge deficit accumulating over the past several years, and this has resulted in artificially propping up housing markets in flood zones, correctly identified in some cases but often not, by outdated maps. There exists a significant moral hazard from such subsidies that has resulted in minor if any capitalization of flood risks into property values. "
"While there is no question about the potential for catastrophic property damage and the possibility of mass population relocation required with climate change and more frequent major storms, we cannot yet verify that the existing insurance policies or society as a whole has its eyes wide open to these risks or subsidies."
About the Burnham-Moores Center for Real Estate, University of San Diego School of Business
As a Center of Excellence within the University of San Diego School of Business, the mission of the Burnham-Moores Center for Real Estate is to help recruit, educate and mentor real estate students with the goal of facilitating their career pursuits in a socially responsible manner and with a global perspective and in collaboration with the real estate industry. We accomplish this mission through support of outstanding faculty and professional staff, dedicated career services, active industry involvement and outreach, and relevant and applied research. Visit our website for more information. Follow us on Twitter @USDBMC.
About Collateral Analytics Collateral Analytics (CA) develops real estate analytic products and tools to support financial institutions, institutional and retail investors, as well as property capital market activities. As technological innovation fundamentally changes the structure of the real estate industry, CA empowers its partners, investors and clients with greater and faster access to information and the tools they need to make more informed property investment decisions. CA is comprised of a team of analytics and technology professionals led by Dr. Michael Sklarz. The CA team is primarily focused on building and delivering AVM models, collateral and mortgage risk tools and related products with XML delivery, batch valuation processing and the application of sophisticated analytics to a wide range of real estate related databases.
Map
5998 Alcalá Park
San Diego, CA 92110