USD, SDSU and UCSD Second Annual Alumni Collab Event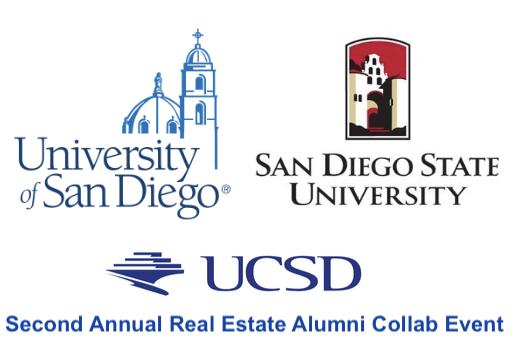 On April 18, the University of San Diego (USD), San Diego State University (SDSU) and the University of California, San Diego (UCSD) came together for the Second Annual San Diego's Real Estate Collab event. This gathering offered a unique opportunity for the three real estate alumni associations to come together for an evening of networking to build an even stronger real estate community in San Diego. More than 80 alumni from the three schools attended the event, which was held at the CoStar Group offices in UTC.
"This event has turned out to be one of our best alumni networking events of the year," says Joe Bertocchini, alumni and scholarship services manager at the Burnham-Moores Center at USD School of Business. "The alumni groups from each school have truly embraced this opportunity to come together. We are thrilled to see that the event has grown significantly from last year's gathering."
Join the University of San Diego School of Business Real Estate Alumni Association.
Map
5998 Alcalá Park
San Diego, CA 92110