Digging into Ethical Supply Chains and NAFTA at the Ahlers International Speaker Series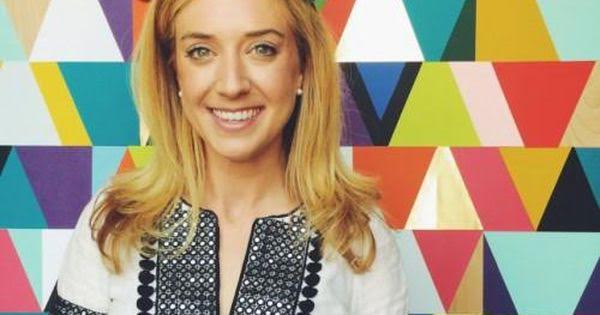 begin quote

The latest speaker was none other than Jane Mosbacher Morris, founder and CEO of To the Market, featured twice by Forbes Magazine.
The International Speaker Series is just one of the many ways that our Ahlers Center for International Business works to bring global learning opportunities to our students and community members here at USD. This event series features three to four distinguished international business experts and scholars each semester, discussing best practices and current trends in a variety of business sectors. It is an amazing opportunity for students to get insights into the world of business -- and the world itself. These events are usually held in the early afternoon, include lunch, and are free to community members, faculty, staff and students.
The latest speaker in the Ahlers International Speaker Series was none other than Jane Mosbacher Morris, founder and CEO of To the Market, a tech-enabled company connecting ethical suppliers with brands, retailers, and corporations around the world. Having started her career working in counter-terrorism at the U.S. Department of State, Morris has traveled all over the world. Her experience abroad gave her insight into the untapped potential of smaller, ethical suppliers that she would later embrace to create an ethical supply chain. Her impressive success in increasing transparency in the complex supply chain industry has been featured twice by Forbes Magazine.
Morris's presentation was moderated by Helder Sebastiao, who served as her mentor when To the Market was part of Target's Techstars business accelerator program. Sebastiao is also a former USD assistant professor of management. Morris began her presentation with an introduction of To The Market and an overview of sustainable supply chain basics, explaining that it supports the triple bottom line of an organization -- its social, environmental, and economic goals. Morris also revealed some of the major challenges she faced in implementing To the Market's ethical supply chain. One such challenge being the consumerism of modern society, sharing that the amount of clothes we buy today may be up to 100 times higher than just 100 years ago. These consumer trends can make it hard for smaller suppliers to keep up with demand.
Another major challenge mentioned is the fact that only a handful of retail brokers control the world's supply chain, making it especially difficult to enter the supply chain market. Even while navigating such complex global issues, Morris has successfully infiltrated the industry, offering retailers access to ethical suppliers who can produce goods that are morally and sustainably sound for the planet -- qualities that today's consumers are increasingly looking for.
While Morris addressed topics of international business from an entrepreneurial and logistical standpoint, our next guest in the International Speaker Series will provide a political perspective on international business relations. Guillermo Malpica Soto is an ambassador from Mexico and serves as head of the Trade and NAFTA Office at the Ministry of Economy at the Embassy of Mexico. This esteemed diplomat will be on campus to discuss the policies that govern business across North America, specifically the evolution of the trade relationship between Mexico and the U.S with the transitioning of the NAFTA Agreement into the USMCA (United States - Mexico - Canada Agreement). This particular presentation will take place in the evening and will be followed by a one-of-a-kind networking event.
This event will be the last one in the International Speaker Series this spring. Register to attend and gain an inside view into the evolving business and political relationship between the U.S. and Mexico. To learn more about the Ahlers Center International Speaker Series and upcoming guests, visit: https://www.sandiego.edu/business/centers-and-institutes/ahlers-international-business/global-business-learning/international-speaker-series.php
Map
5998 Alcalá Park
San Diego, CA 92110