Professor Kniazeva Presents at Medical Korea 2019 Conference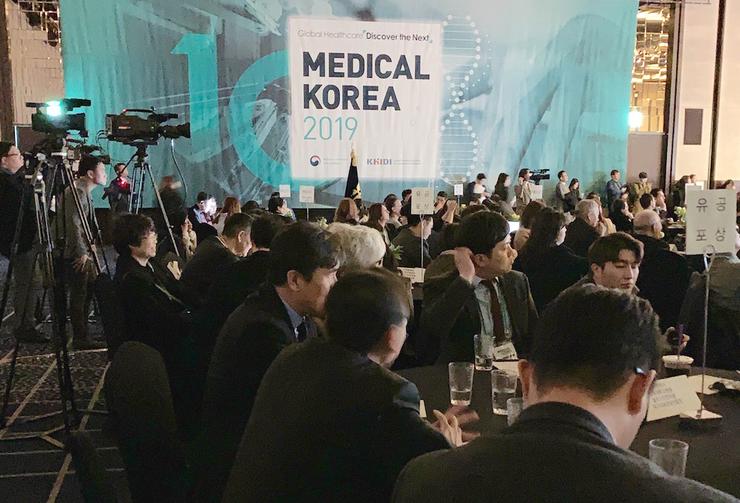 begin quote

Wellness is now defined as a status symbol and the new luxury category.
On March 14, 2019, Professor of Marketing Maria Kniazeva traveled to the Medical Korea 2019 conference in Seoul, South Korea where she was invited to give an academic presentation on innovation in the medical and wellness tourism market.
Hosted by the Korean government's Ministry of Health and Welfare and organized by the Korea Health Industry Development Institute (KHIDI), this annual conference brings together a global audience ranging from government officials and healthcare providers to insurance companies and other international healthcare organizations. This year, 'Discover the Next' was the theme of the conference.
Dr. Kniazeva has been invited to speak at the conference for the past three years. As an expert on global and international marketing, this year she shared valuable insights on marketing to foreign patients and what we need to know about western consumers.
"This year's Medical Korea conference in Seoul attracted over two thousand participants from 46 countries," says Dr. Kniazeva. "For me, it has been an honor to be a part of the event aiming to contribute to the health and wellbeing of all of us. The global wellness market has been one of the world's fastest-growing markets, and wellness is becoming a prominent consumer trend. Wellness is now defined as a status symbol and the new luxury category. I am glad that my academic interests in medical tourism and wellbeing let me contribute to the global healthy living."
Kniazeva has been a professor at the University of San Diego School of Business since 2003. Throughout her extensive career, her research has been published in multiple academic and business journals. To better inform her research, she travels all over the world and has been to 61 countries to date including France, Russia, Kenya, India, and beyond. She has also presented two documentaries that she filmed at conferences in Brazil, Japan, and the United Kingdom.
Map
5998 Alcalá Park
San Diego, CA 92110