Real Estate Podcast Features Joseph "Joe" C. Anfuso '84, '89 MBA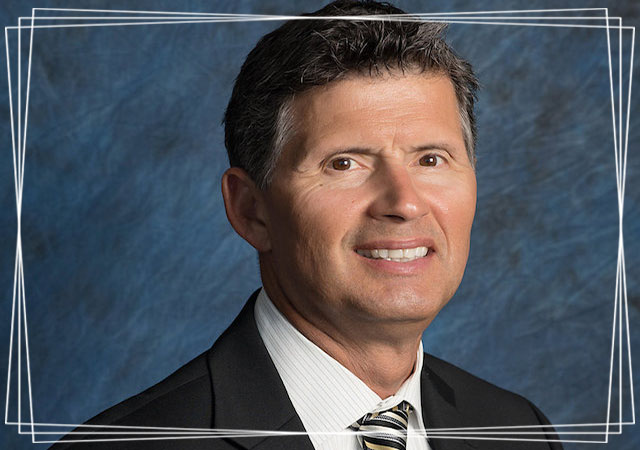 On Feb. 3, 2019, a Podcast featuring Joseph "Joe" C. Anfuso '84, '89 MBA, chief financial officer at MG Properties Group, was released as part of The RealCrowd Podcast: Fundamentals of Commercial Real Estate Investing. The Podcast is titled "How to Learn Real Estate with Joe Anfuso."
In this hour-long Podcast, Joe talks about his background, his affiliation with the Burnham-Moores Center for Real Estate, jumping in to teach a real estate course at the University of San Diego School of Business and how to become a "student" of the real estate proforma. He comments on the future of real estate and the technological changes which will transform the industry in the years to come and how our students will benefit. He also discusses peeling back the layers of a real estate proforma and how to read a proforma like a story—he is a big proponent of keeping things simple.
Joe is currently responsible for directing the financial and fiscal management of MG Properties Group's operations, including budgeting, treasury, tax, accounting, information technology, risk management and insurance. Prior to joining MG, he was the CFO and director of development at ColRich, a diversified privately held real estate company, specializing in apartment investment, ownership, construction and management (9,400 units), land development and home building in the Western U.S. Joe's real estate experience also includes being the COO/CFO of Florsheim Homes, a Northern California based homebuilder/developer, with operations in CA and NV, from 2006 - 2011. He was also the CFO for Shea Homes San Diego from 2001-2006 and worked for the international firm Deloitte & Touche. Joe earned his bachelor's in accounting and obtained his MBA from the University of San Diego School of Business. He is a certified public accountant and possessesses a California Real Estate Brokers and General Contractors License. Recognized as an industry expert, Joe has had numerous appearances on CNBC television, discussing the housing and real estate markets.
Joe is an active alumnus of the University of San Diego (USD). He is actively engaged with the Burnham-Moores Center for Real Estate (BMC) and the USD School of Business real estate programs. He is an active member of the BMC Real Estate Committee, a former member of the BMC's policy advisory board, a mentor to real estate students, an adjunct instructor and an employer to many USD graduates.
Map
5998 Alcalá Park
San Diego, CA 92110