The Burnham-Moores Center's Hiring Bell Rings Sounds of Success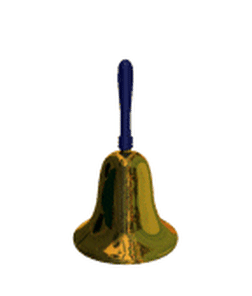 The history of bell ringing dates back thousands of years. Bells in churches, bells at weddings, bells in ornaments and so much more. The New York Stock Exchange has had companies ringing the trading bell since the 1870s, signaling the opening or closing of the day's trading. Trading floor bells are more than just a colorful tradition. The weekly bell ringing is critical to the orderly functioning in the marketplace, ensuring that no trades take place before the opening or after the close of the bell.
In the workplace, the "ringing of the bell" is frequently done to celebrate "wins" and successes. This tradition has also been adopted by many real estate companies to celebrate acquisitions and disposition of assets. The Burnham-Moores Center's (BMC) bell is special. It serves as a hiring bell, signifying that a real estate student secured a job.
Hearing the BMC hiring bell ring is an affirmation that the BMC team has accomplished its mission to support USD real estate students build their future in real estate. The sound of the BMC hiring bell reverberating in the office brings everyone out to celebrate. Students now make it a point to come to the BMC just to ring the hiring bell and get their photo taken once they've accepted a job offer.
Interested in hiring one of USD's exceptional real estate students? Contact Jackie Greulich, associate director, real estate student and career services at the Burnham-Moores Center for Real Estate, at (619) 260-7619.
Map
5998 Alcalá Park
San Diego, CA 92110