Meet Kemberly Kantor '17, '21 JD/MSRE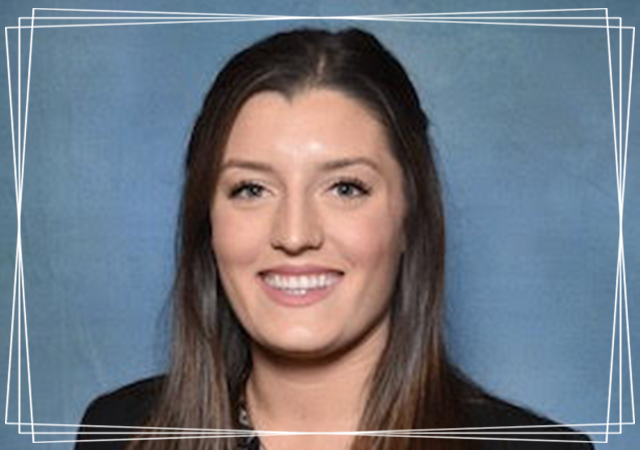 In the Sept. issue of The Pipeline, we announced the new dual Juris Doctor (JD)/Master of Science in Real Estate (MSRE) degree program offered at the University of San Diego (USD). Kemberly "Kemi" Kantor '17, '21 JD/MSRE is the first graduate student enrolled in this new program. In 2018, Kemi completed her first year of law school. She is currently in her second year JD/MSRE program, completing the MSRE portion. Kemi also received her bachelor's in business administration and real estate from the university.
We recently interviewed Kemi to learn about her experience thus far in the joint degree program and her future career ambitions.
Q: As the first student and first female student in this dual degree, what thoughts can you share with prospective students contemplating this degree option?
A: This program is perfect for anyone who is considering a career in real estate law. Law school is great in transforming students to think like lawyers, but it is a very broad-based education. Students take a wide variety of classes from criminal law to civil procedure, but there are only a couple of classes offered which focus on aspects of real estate law. Through the joint JD/MSRE program, I am able to immerse myself in the legal aspects of real estate. The real estate classes offered through the MSRE have introduced me to important technical terms, formulas and concepts needed to pursue a career in real estate law. And, as the first female of the program, I am proud to represent women in such a traditionally male-dominated field. Being one of only a few women in my classes inspires me to succeed and to represent women well.

Q: What do you love most about the MSRE program?
A: One of the main things I love about the MSRE program is the networking opportunities. Through the Burnham-Moores Center [BMC], there is a huge network base of alumni, PAB members and industry professionals who are actively engaged with USD real estate students. The faculty and professional staff affiliated with the center also use this strong network base to connect students with top industry professionals, providing opportunities for internships, mentorships and job opportunities. The BMC also puts on numerous conferences throughout the year, so students have the opportunity to listen and learn from successful speakers and further network with conference attendees. The BMC really helps introduce students to the key industry players and provides the platforms for students to network with real estate professionals in San Diego and beyond.


Q: How do you plan to incorporate the dual degree into your dream job?
A: My dream job is to pursue transactional real estate law. I envision myself negotiating and drafting contracts for all types of real estate transactions. Through this dual degree program, I will understand all of the terms and concepts that must be included in these types of contracts. While law school will teach me how to draft a basic contract, the MSRE program is teaching me key concepts of real estate so I am prepared to draft specialized contracts depending on each client's situation. I will also be prepared to negotiate on behalf of my client, understanding and predicting what the other side will want and what financial calculations they use to come to those requests.


Q: What are you passionate about?
A: I am passionate about real estate and law. I love both areas, each on their own merits, but I especially love how they combine. I am passionate about real estate due to its naturally evolving and changing nature. I like the rigidness of law to limit some of the risk associated with the changing aspect of real estate.


Q: Do you have a mentor?
A: Professor John Demas has been one of my mentors since I was a sophomore at USD. I took numerous classes with him as an undergraduate and now I am fortunate to take his real estate law course offered in the MSRE program. He has been instrumental, both in my academic and personal journey, giving me advice and encouragement throughout college and during the start of law school. I am also participating in the MSRE mentor program offered through the Burnham-Moores Center. My mentor is Heather Riley of Allen Matkins. I am excited to have another valuable mentor as I navigate through my final two years of law school, starting in Fall 2019.

Q: Who is your role model and why?
A: My Dad, Kem Kantor, is my role model. My Dad is a real estate investor in the San Francisco Bay area. Growing up, I learned about real estate through him by visiting prospective investments and analyzing proformas. He is the reason why I am now so interested and passionate about real estate. I hope to follow in his footsteps and develop my own portfolio of investment properties.
Q: Where did you grow up?
A: I grew up in Pleasanton, which is in the San Francisco East Bay Area.
Q: What is your favorite quote or saying?
A: "Do what you love, love what you do!"
Kemi held an internship in Spring 2017 at McKinney Capital & Advisory. She is currently interested in acquiring a part-time internship for the 2018-2019 academic year and a full-time job during Summer 2019.

ABOUT THE DUAL DEGREE
Beginning this fall, the University of San Diego (USD) School of Business and the School of Law began offering a Juris Doctor (JD) and Master of Science in Real Estate (MSRE) dual degree. The program allows for the concurrent pursuit of two degrees (with some courses credited toward both a JD degree and the MSRE). Students will generally save one semester of time and expense. Students interested in the JD/MSRE dual degree must apply to and be accepted by both schools/programs. Students typically begin the joint program at the School of Law and then start the MSRE program in their second year. For more information about the dual degree, contact Catherine Northcutt, community outreach and MSRE recruitment manager at the Burnham-Moores Center for Real Estate, at (619) 260-8803.
Map
5998 Alcalá Park
San Diego, CA 92110