University of San Diego Center Boosts Small Businesses on the Brink of Success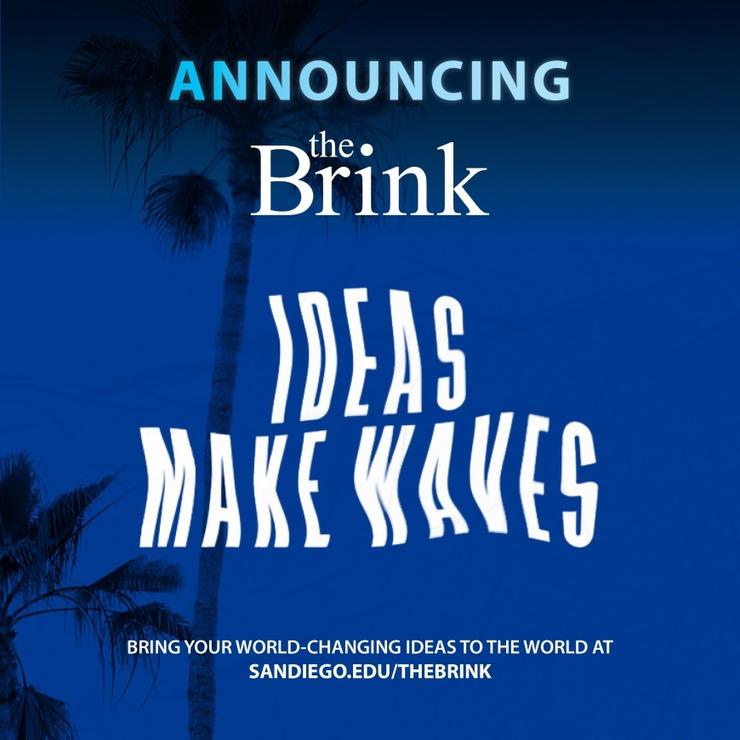 After helping local companies access more than $2.3 million in funding, launch seven new businesses and work with more than 192 clients in less than one year, the University of San Diego Small Business Development Center has officially changed its name to "the Brink."
"Our new center is built to empower startups and innovators that are on the brink of success and our new name reflects that," said Mysty Rusk, the center's director.
The Brink opened its doors in January of 2018 as a specialty center focused on innovation, one of only a handful of its kind in the country. The center is part of the San Diego and Imperial Small Business Development Center Network that exists in partnership with the U.S. Small Business Administration.
Housed in the USD School of Business, the Brink is a partnership between five schools within the University of San Diego – School of Business, Shiley Marcos School of Engineering, Joan B. Kroc School of Peace Studies, Continuing and Professional Education and School of Leadership and Education Sciences. The Brink's purpose is to assist existing businesses or startups with an innovative product or service with high growth potential, providing world-class training and one-to-one consulting.
Vizer, for instance, a social impact fitness app that rewards people for healthier habits, received assistance in pitch development, customer acquisition, product development, and financial modeling from the center. After winning both the Audience Choice and Judge's Choice awards at Hera Fast Pitch, they were invited to exhibit at the Hera Venture Summit held at USD on September 15th.
"USD is fueled by entrepreneurial spirit, and the Brink is an excellent addition to that ecosystem. As our business has evolved, so has its challenges, and the center has served as an ongoing resource for our team," said Samantha Pantazopoulos, a 2017 USD School of Business graduate and co-founder and CEO of Vizer.
Additionally, six of the San Diego Venture Group's 2018 Cool Companies are current clients at the Brink.
Overall, the Brink has provided 1,300 hours in consulting services to more than 192 clients in a variety of industries. Nearly 40 percent of the fledgling firms are professional and scientific enterprises while 22 percent are information based and another 17 percent are involved in manufacturing. About 23 percent of the firms are in agriculture and other industries.
"We couldn't be more pleased and excited with the success of the Brink and its positive impact on the local economy," said USD School of Business Dean Jaime Gómez. "The center has surpassed its year-end goals within just eight months," he added.
Looking ahead, the Brink also is organizing the first San Diego Angel Conference, a series of events over six months that will culminate in a one-day conference and the award of a large investment to an entrepreneurial finalist. The conference is tentatively set to take place on March 15, 2019.
"We are focused on becoming a key partner of the startup ecosystem in San Diego and making it more dynamic and vibrant," said Rusk, who came to USD after serving as the Associate State Director for Program Innovation and Technology Commercialization with the Central California SBDC.
Rusk also was honored at the Hera Venture Summit with the "She Advocates Award" recognizing excellence in the innovation ecosystem and her work advocating entrepreneurs in innovation and tech startups.
For more information on The Brink go to www.sandiego.edu/thebrink.
Map
5998 Alcalá Park
San Diego, CA 92110