Welcome 2018-19 MSRE Cohort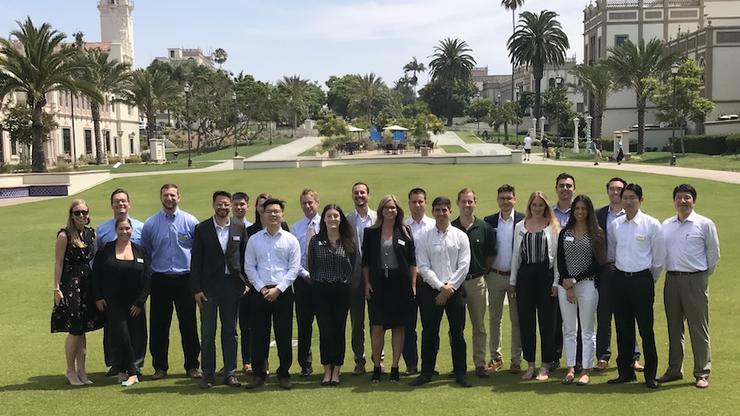 The Burnham-Moores Center for Real Estate (BMC) is excited to welcome the 15th cohort of the Master of Science in Real Estate (MSRE) program at the University of San Diego School of Business. In late August, MSRE students attended MSRE 500, The Real Estate Process, an intensive course designed to introduce the incoming cohort to the MSRE program, the university, the real estate industry and the San Diego community. During this five-day course, students honed in on their finance and Excel skills, engaged with a number of industry and alumni panels and had opportunities to network with industry leaders.
The incoming cohort consists of 19 students (13 full-time and six part-time), who joined the 11 part-time students returning for their second year of the program. This group of incoming students hails from eight countries spanning from Europe, Central America, Latin America and Asia. While many do have experience in the real estate industry, the group also includes entrepreneurs and family business operators, as well as students with backgrounds in banking, accounting, sales, project management and the military. The graduate students also come from varied academic backgrounds including business administration, finance, international studies, law and many more. The BMC is thrilled with the diversity of this cohort.
On Sept. 4, the School of Business and the Burnham-Moores Center held a reception to welcome the new cohort.
View photos of the new cohort and the welcome receiption.
Map
5998 Alcalá Park
San Diego, CA 92110