A Lesson in Ethics
By Norm Miller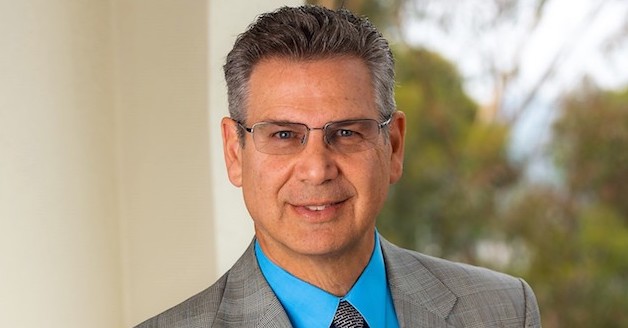 In the MSRE 510 Real Estate Capstone course we review ethical situations arising in a real estate context, but ethics are revealed in how we treat people, no matter the industry. Recently, I shared a story of someone who duped me, and others, only to backfire some 25 years later. Let's call this person by the initials KL.
Approximately 25 years ago, KL, a senior vice president of real estate at a major corporation, sadly lost a baby boy at childbirth. He sued the hospital and physician and received a $3 million settlement. Soon thereafter, KL came to me when I was the real estate center director in Cincinnati indicating his interest in donating money in honor of his late son. We discussed an endowment producing scholarships, as well as KL's interest in becoming a mentor to students, and hiring an intern. It sounded great.
KL joined our advisory board based partly on his position, but mostly based on his promises of engagement and support. While no immediate monies were transferred, we understood the cultivation process and had no reason to doubt his pledge of $1 million for an endowment. KL asked if he could present at one of our industry breakfast meetings, and we agreed. Sadly, his real estate presentation turned out to be a plagiarized talk from someone else and that should have been my first red flag. It was clear, KL actually knew very little on the topic. His next request was for us to find him a student to assist him with finding real estate investments. I reviewed, in depth, the criteria for this position and matched him with a student who was bright, entrepreneurial and really needed the job. Rather than pay the student, KL offered the student one percent ownership in the property he bought and $2,000 when the student successfully found something that matched. On its face, it seemed to be a good deal, given the price range of target properties.
After a few months of laborious research, the student found three properties that might be a good fit, and one that was perfectly aligned with all criteria. Rather than make an offer and close the deal, KL made excuses as to why the deal was not right and then stated that he no longer needed the student as an intern. KL told me that he hoped the student learned a lot from this research, but KL never paid the student a dime. Having been a low-income undergraduate student myself, I was furious. No legal action was taken, and I found the student another job with a more ethical boss. KL was asked to leave our board and was not invited to engage further with our center.
Fast forward to a few years ago. KL was nearly out of money. He never fulfilled his pledge to us, not even a dollar and he even bought a very nice new house in Ohio. He interviewed with a university in Florida to serve as director of a real estate center. My understanding is that the university was impressed by his background and stories and KL was offered the position. KL quickly sold his house in Ohio and bought a home in Florida. He had received a verbal offer, an email of intent, but apparently did not have a contract in hand. Right before the university sent him the official offer, my academic colleague in Florida contacted me. He was aware that I was not a reference for KL, but knew I lived in the same city and thought I might offer some insights, given that we both worked in real estate.
Very seldom do I give bad reviews, but I did share my experience and interaction with KL, and how he grossly misled one of my students. In the end, KL did not get the official offer from the Florida university. I don't know what happened to KL since. In my opinion, not fulfilling your promises to an exploitable student deserves serious penalty. You never know how far your reputation can reach and what behavior will come back to haunt you, but this one finally did, some 25 years after the incident. I tell this story to my students as an important lesson in ethics and the long-term consequences of our behavior.
Map
5998 Alcalá Park
San Diego, CA 92110