Upcoming Marketing Maven: Briana Josephs '18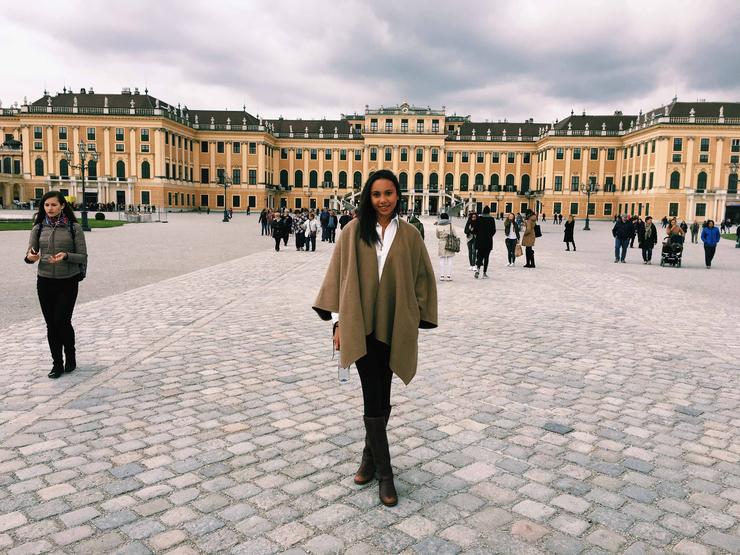 begin quote

The best decision I made was to study business at USD
Briana Josephs embodies the University of San Diego's pillars of ingenuity, service and dedication. As a senior student majoring in marketing, it is no surprise that she was the one chosen by USD School of Business faculty to receive the 2018 John Ronchetto Scholarship award of $2,000. Josephs is the current VP of Marketing for the USD chapter of the American Marketing Association (AMA), a member of the Net Impact club and has completed four internships, all while studying full-time and maintaining a GPA of over 3.6 within her major.
AMA is a student-led organization for students to engage in networking and professional development with marketing professionals. It allows for practice of professional skills within a marketing sphere, while working with real-life advertising agencies and marketing companies. As VP of Marketing for USD's AMA chapter, Josephs is responsible for implementing the club's social media strategy and getting the word out about club happenings.
"Through insightful faculty panels, informative professional speakers and networking events, AMA has certainly provided me with a deeper understanding of the marketing landscape," says Josephs. "It has been an excellent complement to the marketing curriculum in preparing me to address marketing challenges from a dynamic and informed perspective."
Besides being the VP of Marketing of AMA, Josephs has interned for four different marketing and PR agencies all over the world including places like New York and Jamaica. One of her favorite internships was at a face and body jewel company called Body Bauble. This female-led startup company based in New York has been featured on Pop Sugar, Refinery21 and in numerous other magazines and blogs. Josephs was able to take skills learned in her business courses and apply them throughout her internships.
"I particularly enjoyed this internship because of the unique challenges it presented and the personal and professional growth that came about as a result. Being that Body Bauble was based in New York and I interned remotely from here in San Diego, managing time differences, deadlines and communication was key. Thus, the bicoastal nature of this internship enhanced my time management, efficiency and communication skills tremendously - all attributes that continue to be bolstered by my business courses."
While attending school, Josephs also recently completed an internship in downtown San Diego with award-winning creative marketing agency, i.d.e.a. Interning at a full service agency, Josephs was able to gain hands-on experience with marketing strategy, media, public relations, social media marketing, design, video and client partnerships.
"Knowledge garnered in classes such as Advertising and Promotion taught by Professor Alexander Kull, and Marketing Strategy with Professor Soma Somasundaram allowed me to approach my role as Public Relations and Marketing Intern at i.d.e.a with an informed edge and increased confidence," says Josephs. "This experience conditioned me to be quick on my feet in a fast paced environment - a quality that will be crucial in my career after graduation."
With four internships already completed and graduation around the corner, Josephs is job ready and prepared to take on anything life throws at her. Though along with her work experiences, the knowledge she has gained while attending USD's School of Business is something that she cherishes and wants to share with others.
"The best decision I made was to study business at USD," says Josephs. "The faculty, administration and organizations within the School of Business truly provide you with the foundation to succeed in your chosen career path. For me, it was my professors whom I consider to have had the most significant impact on my academic experience. USD School of Business faculty are exceptional, and I continue to be impressed not only by their academic and professional expertise, but by their commitment and genuine concern with the personal and professional growth and success of their students."
Map
5998 Alcalá Park
San Diego, CA 92110