Center for Peace and Commerce Welcomes 84 International Fulbright Faculty to USD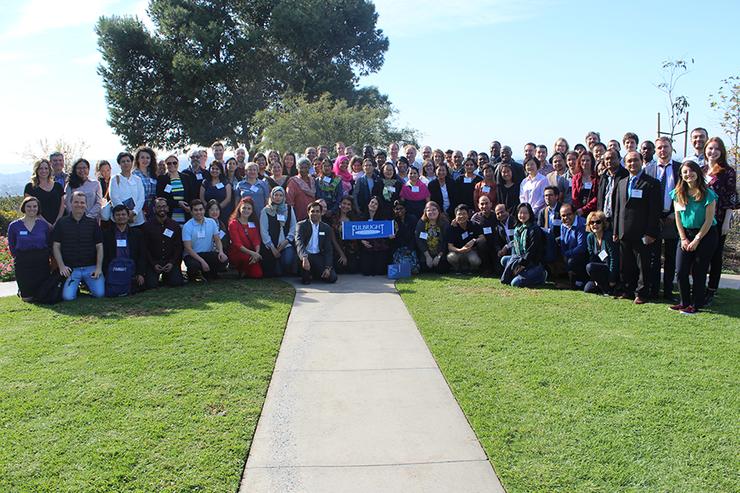 USD's Center for Peace and Commerce, in collaboration with the San Diego Diplomacy Council, will close the year 2017 on a high note by hosting the Fulbright Enrichment Seminar on Leveraging Strategic Innovation and Entrepreneurship in Higher Education for Long-Term Success.
From December 13-16, 2017, 84 international Fulbright faculty members from across the globe will discuss topics such as Nationally Relevant Levers of Sustainable Innovation, Sustainable Innovation Literacy, and the Role of Education Institutions in Driving Sustainable Innovation, among others.
Besides participating in the seminars, these international scholars will also visit, explore, and connect with key innovation hubs in San Diego pushing forward community efficacy, women-driven entrepreneurship, and corporate social responsibility. The seminar will also introduce these Fulbright scholars to USD's Global Social Innovation Challenge (GSIC) that has 27 universities across 6 continents participating this year.
Phone
Phone: (619) 260-4830

Map
Olin Hall
5998 Alcalá Park
San Diego, CA 92110