USD Students Win Regional Deloitte FanTaxic Tax Competition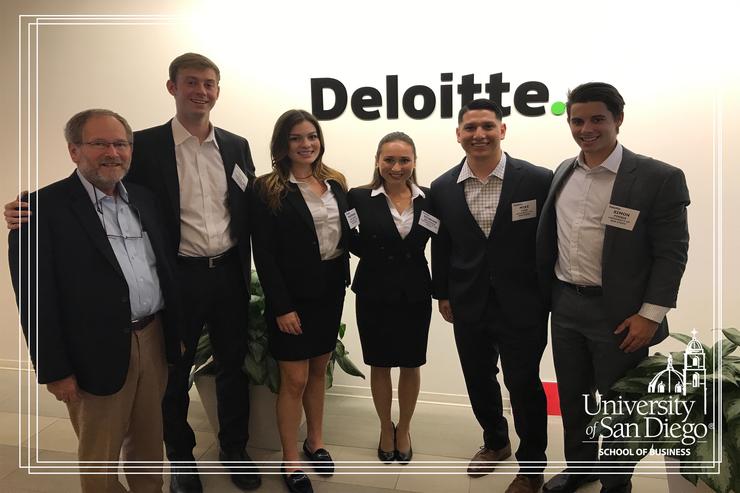 A five-member USD student team won first place this year in the regional Deloitte FanTaxtic Tax Competition. The international accounting firm Deloitte sponsors the FanTaxic Tax Competition each fall semester. The competition features a complicated, realistic business case that 5-member student teams use to role-play as Deloitte tax consultants. The teams present business and tax recommendations to Deloitte tax partners that role-play as clients and act as competition judges.
USD School of Business students participated in the competition this year on November 4 at the San Diego Deloitte office, competing with San Diego State University (two teams), the University of Houston, and Texas A&M. The USD team will now travel to Deloitte University near Dallas, Texas in January to compete at the national level with teams from the College of William and Mary, Syracuse University, Michigan State, Loyola Chicago, North Carolina State, Fordham, Rutgers, and the University of Southern California.
This year's team members are: Siobhan Baloochi, Andrew Cole, Michael Diaz, Simon Finnie, and Barbara Machado. Tom Dalton is the team's faculty advisor.
Phone
Phone: (619) 260-4830

Map
Olin Hall
5998 Alcalá Park
San Diego, CA 92110