Professors of Practice
Mulvaney Center for Community, Awareness and Social Action Professor of Practice
With nearly 30 years of establishing relationships with community members in San Diego, the Mulvaney Center recognizes the expertise, knowledge, and wisdom of community members. In order to bridge knowledge between the USD community and the off campus community the Mulvaney Center created the Community Professors of Practice.
Professors of Practice
At least five years of proven community-based leadership experience. This can be with a formal organization and/or experience as an organizer of a community issue. Examples of leadership and experience preferred include:


Experience with an institution or agency focused on community-based issues that include but not limited to housing, education, poverty, art, and economic development.
Proven leadership as a community organizer (employment or volunteer experience with a formal organization is not required).
Writers, journalists, entrepreneurs and other professionals who have incorporated community-based issues are qualified.
Documented recognition as a community leader.
Expectations
Provide at least one public lecture/seminar/dialogue session each semester.
Meet once a month with Mulvaney Center team and participate with learning community.
Meet with faculty, students and staff to discuss community-based issues and identify opportunities for collaboration (ie; writing, pedagogy, research)
Previous Professors of Practice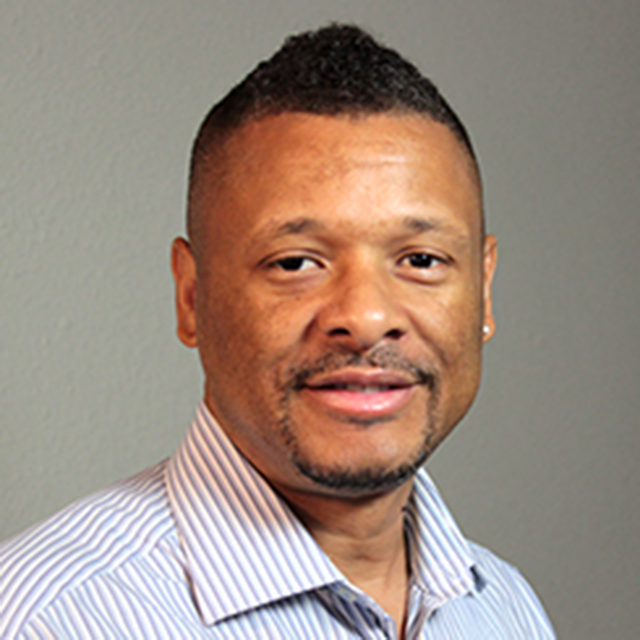 Christopher R. Wilson, Associate Director, Alliance San Diego
Christopher received a Bachelors degree in History and Ethnic Studies from the University of San Diego and is currently the Associate Director at Alliance San Diego. His work centers on empowering communities of color and low-income communities through building bridges, creating collaboration, and identifying common issues. He is a father, brother, uncle, husband, and global change activist, who has traveled and lived all over the world. Christopher's life experiences, education, training, and work give him a deep understanding of the complexities involved with empowering people. He is inspired by family, artists, co-workers, and close friends, who keep him honest and hopeful.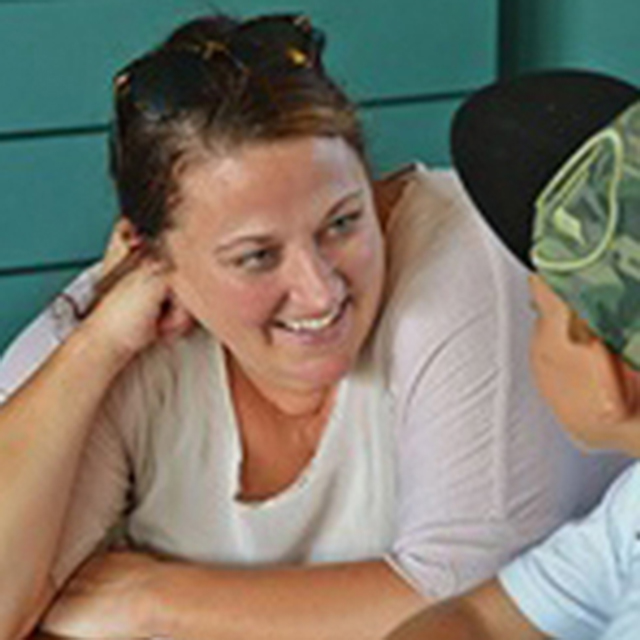 Kate Dickinson, Changemaker Initiatives, Family and Community Engagement, San Diego Cooperative Charter Schools
I've had the privilege of working at SDCCS since 2006 as a classroom teacher and inclusion specialist. I have been enjoying my role in the last two years as a Differentiation Support Provider and mentor teacher, working primarily at the Mountain View campus. I also work closely with the Start Empathy Initiative through the Ashoka Network— our schools are recognized as part of a national and international network of Changemaker schools. As a Changemaker school Change Leader, I work connecting SDCCS to other K-12 institutions and universities to share our work and learn from other passionate educators. I work at USD one afternoon a week as a Community Fellow through USD's office for Community Awareness and Social Action developing and supporting our university partnerships.
I am passionate about building innovative programs, supporting nurturing learning environments that celebrate each child and honor their joy and their journey as learners. I have a background in Inclusion and Differentiation, and my M.Ed. in Special Education from USD. I am lucky to get to play and teach in many different classrooms alongside incredibly talented teachers creative and curious children. When I got my teaching credential 14 years ago I fell in love with progressive, multiage education.
I have lived, taught, and learned both in San Diego and in Portland, Oregon; I have spent half of my life in each city and I love them both. I am at home outside in the mountains and in the trees hiking, skiing, snowboarding, and breathing clean air. I love making just about anything: building, cooking, painting etc. I love sharing my days with children—with my SDCCS family and with my girls, Luella and Zora.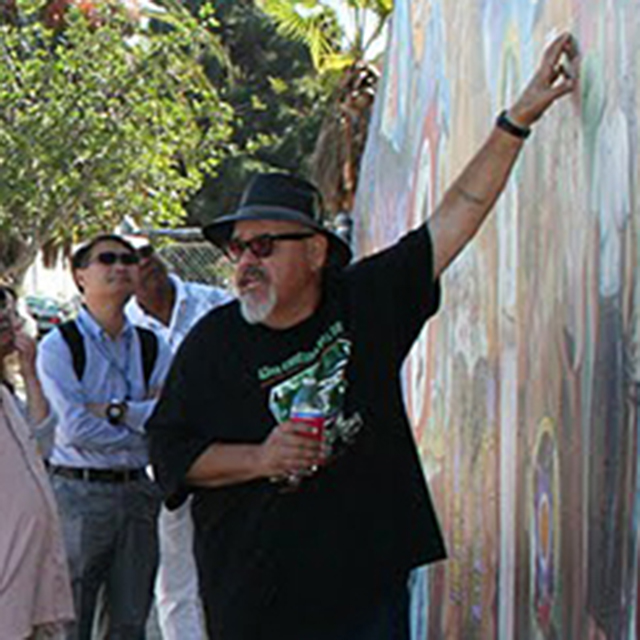 Rigo Reyes, Community Development Director, Via International
Rigo Reyes is a key individual to the success of Via International's community engagement programs. His work in the border region has been recognized not only nationally but internationally as well. Long-time social justice advocate, in 2016 he published an essay titled "Engaged Pedagogy: Reflections from a Barriologist". In this essay he offers advice to university faculty and administrators on how best to implement the work of engaged pedagogy and community development work, starting from his upbringing all the way to becoming involved in community
Tiveeda Stovall, Educational Consultant and Adjunct Professor
Tiveeda provides services related to community engagement, service-learning, youth development, inclusive pedagogy, youth participatory action research, social justice curriculum development, deliberative dialogues, and non-profit strategic planning. In 2016, as a co-author, she published an article on "Service-Learning and The Future of America and Education."
Ms. Stovall served for ten years as Executive Director/Founder of eXcel Youth Zone (XYZ), a statewide nonprofit which engaged over 34,000 K-12 youth in service-learning opportunities. XYZ facilitated the state's service-learning training and technical assistance programs for the California Department of Education and conferred certifications in service-learning. She has over 20 years of experience with children, adolescents, and families in community, nonprofit, and institutional settings. Tiveeda has presented at numerous conferences throughout the nation and has been a frequent guest speaker on San Diego's National Public Radio and other media to discuss psycho-social, educational, and engagement issues.
Between 2002 and 2016, she has served as an adjunct professor in sociology and psychology, an assistant professor in EOPS and CalWorks, and as a Professor of Practice/Community Fellow at the Mulvaney Center for Community, Advocacy, and Social Action at University of San Diego. She is working on her Ed.D. at Johns Hopkins University in the School of Education and received her Master's in Social Welfare from the University of California, Berkeley. She is the past recipient of the Youth Award from Colorado Black Women for Political Action and was the recipient of the 2007 Congresswoman Susan Davis Award for an Adult Actively Engaging Students in Service.
Derick Abrigu, Migration Scholar and Activist
Derick Abrigu is a graduate researcher completing a dual Master's degree in Public Administration and Latin American Studies with a focus on forced migration issues at San Diego State University, San Diego, USA. He holds a bachelor's in anthropology and political science from Concordia University, Montreal, Canada, his home. He has been passionate with respect to the theme of irregular migration for several years now, a development that stems from his life experiences as a second generation Peruvian migrant to Canada. From an early age, he was exposed to the nuances of a flawed immigration system, as he witnessed the disappearance/deportation of family and friends. Filled with a determination to respond to these injustices, he has dedicated his vocation to address the fundamental flaws of our global immigration policy structure.
Currently, he is completing his thesis, a comparative ethnographic study of the Mexico-U.S. borderlands, where he works with vulnerable populations in Tijuana and Mexicali, Baja California, Mexico, including repatriated Mexican nationals and in-transit migrants from various countries.