Respondus
What is Respondus?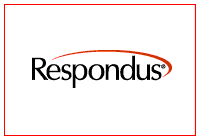 Respondus integrates with the Blackboard Learning Management System (LMS) allowing you to create quizzes, self-tests and surveys in a stand-alone application (Microsoft Word for instance) on your Windows computer. After having created an assessment, you can upload it directly into a course, or to multiple courses, bypassing the need to create the quiz in the LMS.
Respondus is currently only available for the PC and is not compatible with the Mac!
View Respondus Quiz Wizard tutorial
---
Why do I want Respondus?
Anecdotal evidence from various professors report that Respondus is less cumbersome to use than the quiz tool and question database in the LMS.  Other faculty have mentioned that they have found little difference with the exception of saving time. 
It seems a matter of personal preference, though the majority of professors who have tried it prefer it over the built-in quiz tool.
Advantages cited for Respondus:
The interface is similar to Word and other word processing applications
The assessment is saved as a file on your own computer vs. the server
It is easy to upload a single quiz to multiple courses
There are fewer steps in the process
Disadvantages cited for Respondus:
The question database in the LMS is less intuitively organized by using Respondus
---
Respondus at USD
The university currently holds a site-wide license enabling any faculty member who wants full access to download the software. 
In order to use Respondus you will need to enter the following information:
Quite a few faculty use Respondus instead of creating question databases and assessments manually in the LMS systems itself, preferring to upload the completed assessment from Respondus to LMS in one go.
Voices of Experience
"Building assessments in Blackboard can be a tedious, complicated process. Respondus makes assessment creation easy and quick. It is well worth the investment and is not difficult to learn and use."
—Sam Chung, Assistant Director, Distance Education: Master of Science in Global Leadership, USD School of Business
---
How Do I get Respondus?
Email Help Desk help@sandiego.edu and submit a request and the USD specific installation key information.
---
Respondus Help and Information
There are several places to get help:
Respondus Links
For additional help and support, email iteam@sandiego.edu