Christine Wu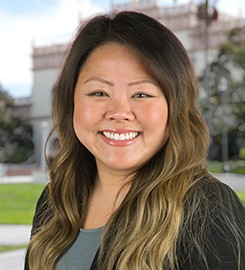 Office:
Off Campus WorkRemote
Adjunct Law Professor
MS, 2018, University of San Diego School of Business

JD, 2011, University of San Diego School of Law

BA, 2007, University of Michigan
Areas of Expertise
Professor Wu teaches Legal Analysis. Her areas of expertise include business and corporate law, international, and legal research and writing.
Professional Experience
Wu is the founder of and principal attorney at The Wu Firm, a boutique law practice specializing in business and corporate transactions and global growth. She advises, represents, and collaborates with businesses, entrepreneurs, and investors. Some of the legal services and counsel she provides are business strategy development, corporate formation and dissolution, corporate governance management, contract drafting, review, and negotiation, data security and protection, administration of terms of use and privacy policies, and global growth planning.
Prior to starting her law practice in 2014, Wu worked in-house as a contracts administrator at Hunter Industries, Inc., a global manufacturing company and market leader in irrigation solutions.
Wu was a certified legal intern in the Narcotics and Insurance Fraud Divisions of the San Diego Country District Attorney. She was also a legal intern for the General Counsel of Qioptiq, a global manufacturer of photonic products and solutions in Paris, France, and at Elder Law & Advocacy.
Honors and Affiliations
Wu was recognized as a San Diego 2018 Rising Star by Super Lawyers and 2016 Best of the Bar by San Diego Business Journal. She is licensed to practice law in California and Nevada. Currently, Wu is a member of the San Diego County Bar Association Business and Corporate Law Section Executive Committee and Co-Chair of the Lawyers Club of San Diego Bylaws and Policy Advisory Committee.