Brian Brinig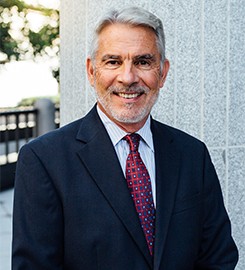 Adjunct Professor of Law
JD, 1979, University of San Diego

BSBA, 1974, Georgetown University
Professional Experience
Brinig is the founder and a principal at Brinig & Company, a highly specialized financial consulting firm that focuses on forensic accounting, litigation consulting and business valuation services. He has worked for Price Waterhouse in Atlanta and Arthur Young & Company in San Diego. He was a vice president at Regional Business Brokerage Firm and a partner at Business Appraisal and Brokerage Firm, both in San Diego.
Professor Brinig teaches in the areas of business valuation, damages analysis and economic loss analysis.
Honors and Affiliations
Brinig is a past president of the Financial Analysts Society of San Diego and sat on the board of directors of the San Diego Society of CPAs.