Ralph Folsom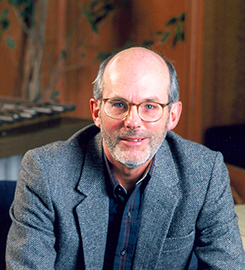 Professor of Law
LLM, 1973, London University, LSE

JD, 1972, Yale University

AB, 1968, Princeton University
Areas of Expertise
International Trade Law, International Business Transactions, European Union Law, Foreign Investment Law, International Litigation and Arbitration, NAFTA/USMCA, Free Trade Agreements, Antitrust Law.
Professional Experience
Folsom spent two years as Professor-in-Residence with the U.S. Federal Trade Commission and two years as lecturer-in-law at the University of Warwick in England. He joined the USD School of Law faculty in 1975 and is a Member of the California Bar.
Honors and Affiliations
Folsom has been a senior Fulbright resident scholar in Singapore and a visiting professor at the University of Hong Kong, University of Aix-Marseille, University of Brest, University of Paris, University of Toulouse, University of Montpellier, Sciences-Po (Aix), University of Puerto Rico, Monash University in Australia, and Tecnológico de Monterrey in México. At USD Law School, he has held several Professorships and was instrumental to the development of its LLMC (formerly MCL) Program for foreign law graduates and USD's Summer Law Programs Abroad.
Scholarly Work