Virginia Nelson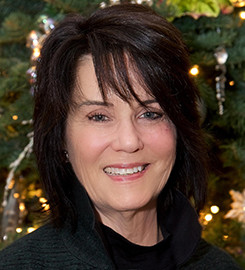 Adjunct Law Professor
JD, 1979, University of San Diego

BA, 1975, Colorado State University
Professional Experience
Virginia Nelson (Ginny) is a former trial attorney who headed her own litigation firm for over 30 years. She has been recognized in Best Lawyers of America for 24 years, as well as a Top 10 Super Lawyer - San Diego 2007-2017. She is Past President of the San Diego County Bar Association, the San Diego Inn of Court and the Enright American Inn of Court. She is a Fellow of the American College of Trial Lawyers, an organization comprised of the best of the trial bar from the United States and Canada.
Honors and Affiliations
Since graduation from USD School of Law cum laude and as a member of the Law Review, she has been continually active at USD. She was a member of the Alumni Board, then a member of Board of Visitors for the law school for 30 years. She is now an Emeritus Member of the Board of Visitors. Since 2020, she has served on the Board of Trustees for the University and now serves as Vice Chair. Currently she is an Adjunct Professor at USD School of Law teaching two experiential courses, Negotiation and California Civil Discovery Practice. She and her husband Mark Andrews are active supporters of multiple scholarships and initiatives across the USD campus and a graduation prize for law students, as well as many other nonprofit organizations in the San Diego community. She has received the Law School's Distinguished Alumni Award as well as the Author E. Hughes Career Achievement Award. Recognitions from other organizations include America's Finest City Legal Professional of the Year, the Bernard Witkin Award for excellence in the teaching, practice, enactment and adjudication of the law, the Daniel T. Broderick III Award for civility, integrity and professionalism, the Outstanding Attorney Career Achievement Award from the San Diego County Bar Association in recognition of her service and leadership and the Cool Woman Award from the Girl Scouts San Diego.