Horacio Spector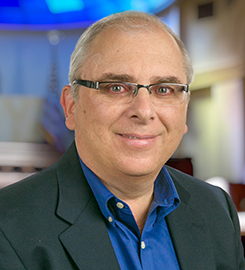 Office:
Pardee Legal Research Center 314
Professor of Law
Doctor in Legal Science, 1991, University of Buenos Aires

MPhil, 1986, Argentine Society of Philosophical Analysis

LLB, 1979, University of Buenos Aires
Areas of Expertise
Latin American Legal Institutions, Jurisprudence and Legal Theory, International Law
Professional Experience
Spector is the founding dean and former provost of the law school at the Universidad Torcuato Di Tella, where he teaches law and economics and legal theory. He has served as the managing editor of Latin American and Caribbean Journal of Legal Studies and the Argentine Congressional Record. He has been a visiting professor at Oxford University's Balliol College, the Paul M. Hebert Law Center of Louisiana State University, the University of Toronto and the Universidad de Alicante in Spain. Spector joined the USD School of Law faculty in 2013.
Honors and Affiliations
Spector received the Atlas Foundation's Francisco de Vitoria Prize in Human Rights in 2008. He was a research fellow with the John Simon Guggenheim Memorial Foundation at Harvard University in 1992 and twice a fellow of the Alexander von Humboldt Foundation at the University of Heidelberg. In 1996 he was awarded the Diploma of Merit Konex in Philosophy of Law.
Scholarly Work
"Value Pluralism and the Two Concepts of Rights" in 46 San Diego Law Review 819 (2010); "Don't Cry for Me Argentina: Economic Crises and the Restructuring of Financial Property" in 14 Fordham Journal of Banking and Financial Law 771 (2009); "The Right to a Constitutional Jury" in 3 Legisprudence 111 (2009); and "A Contractarian Approach to Unconscionability" in 81 Chicago-Kent Law Review 96 (2006).
| SSRN