Orly Lobel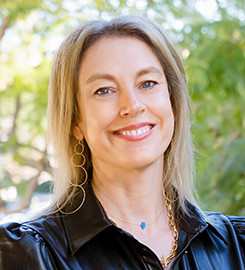 Warren Distinguished Professor of Law
SJD 2006, Harvard University

LLM 2000, Harvard University

LLB 1998, Tel Aviv University
Areas of Expertise
Intellectual Property, Employment and Labor Law, Government Agencies, Employment Discrimination, Consumer Law, Administrative Law, Public Interest/Public Law and Regulation
Professional Experience
Lobel clerked on the Israeli Supreme Court. She taught at Yale Law School and served as a fellow at Harvard University Center for Ethics and the Professions, the Kennedy School of Government, and the Weatherhead Center for International Affairs. She joined the USD School of Law faculty in 2005.
Honors and Affiliations
Lobel is the recipient of several prestigious research grants from the Robert Wood Johnson Foundation, the American Bar Association litigation Fund, the Searle-Kauffman Fellowship, the Southern California Innovation Project, and Netspar, University of Tilburg. She is a member of the American Law Institute and serves on the advisory boards of the San Diego Lawyer Chapter of the American Constitution Society, the Employee Rights Center, and the Oxford Handbook on Governance. Her articles have won several awards including the Thorsnes Prize for Outstanding Legal Scholarship and the Irving Oberman Memorial Award. Lobel is a frequent speaker at universities throughout Asia, Europe and North America. She was USD's Herzog Endowed Scholar for the 2012-13 academic year. Lobel was the 2013-14 recipient of USD's Thorsnes Prize for Outstanding Legal Scholarship.
Scholarly Work
"Exit, Voice & Innovation" in Houston Law Review (forthcoming 2020); "Gentlemen Prefer Bonds: How Employers Fix the Talent Market" in Santa Clara Law Review (2020); "Knowledge Pays: Reversing Information Flows & The Future of Pay Equity" in Columbia Law Review (2020); "Non-Competes, Human Capital Policy & Regional Competition" in Journal of Corporation Law (forthcoming 2020); "The Goldilocks Path of Legal Scholarship in a Digital Networked World" in 50 Loyola Law Review (2019); "Platform Market Power" in 32 Berkeley Technology Law Journal (with Kenneth A. Bamberger) (2018); "The NFL as a Workplace: the prospect of Applying Occupational Health and Safety Law to Protect NFL Workers" in Arizona Law Review (with Adam Finkel, Chris Deubert, Glen Cohen, and Holly Lynch) (forthcoming 2018); YOU DON'T OWN ME: HOW MATTEL V. MGA ENTERTAINMENT EXPOSED BARBIE'S DARK SIDE (W.W. Norton and Company, 2017); "Economic Espionage as Reality or Rhetoric: Prosperity as a Component of National Security" in Lewis and Clark Law Review (with Rochelle Dreyfuss) (2016); "Enforceability TBD: From Status to Contract in Intellectual Property Law, IP notice symposium " in 96 Boston University Law Review (2016); "The Gig Economy and the Future of Employment and Labor Law" in University of San Francisco Law Review (2016); "The Law of the Platform" in Minnesota Law Review (2016); "The New Cognitive Property: Human Capital Law and the Reach of Intellectual Property" in 93 Texas Law Review 789 (2015); "How Noncompetes Stifle Innovation" in 2014 Harvard Business Review (with Amir) (2014); TALENT WANTS TO BE FREE: WHY WE SHOULD LEARN TO LOVE LEAKS, RAIDS, AND FREE-RIDING (Yale University Press, 2013); "The Incentives Matrix: The Comparative Effectiveness of Rewards, Liabilities, Duties and Protections for Reporting Illegality" in 88 Texas Law Review 1151 (2010); "Citizenship, Organizational Citizenship, and the Laws of Overlapping Obligations" in 97 California Law Review 433 (2009); Encyclopedia of Labor and Employment Law and Economics (Dau-Schmidt, and Harris, eds.) (Edward Elgar Publishing, 2009); "Behavioral Versus Institutional Antecedents of Decentralized Enforcement in Organizations: An Experimental Approach" in 2 Regulations & Governance 165 (with Feldman) (2008); and "Stumble, Predict, Nudge: How Behavioral Economics Informs Law and Policy" in 108 Columbia Law Review 2098 (with Amir) (2008).