Elisa Brandes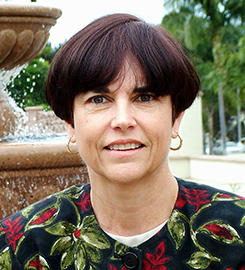 Professor of Legal Writing
LLM, 2006, University of San Diego

JD, 1991, University of San Diego

MBA, 1984, University of San Diego

BBA, 1980, University of San Diego
Areas of Expertise
Professional Experience
Brandes began her legal career as a criminal prosecutor for the San Diego City Attorney's Office. She later joined the firm of Seltzer Caplan McMahan & Vitek, where she handled a variety of civil litigation matters including wrongful termination claims, contractual disputes and attorney malpractice cases. She then started her own practice handling criminal appeals. Brandes joined USD School of Law in 2002.
Honors and Affiliations
Brandes graduated summa cum laude (LLM) and magna cum laude (JD) from the University of San Diego School of Law.