Laurence Claus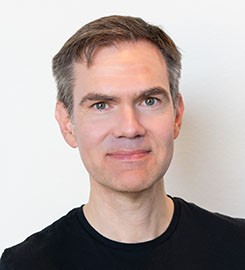 Professor of Law
DPhil Law, University of Oxford

LLB, University of Queensland

BEcon, University of Queensland

Areas of Expertise
Professor Claus teaches Comparative Constitutional Law, Constitutional Law, Contracts and Animal Law.  He writes about public law and legal theory. In recent years, he has consulted for the American Bar Association Rule of Law Initiative on constitutional reform projects in the Middle East and North Africa.
Professional Experience
Claus clerked for distinguished jurists in Australia and for the Honorable Frank H. Easterbrook of the U.S. Court of Appeals for the Seventh Circuit. He served for three years at the U.S. Embassy in London for the Office of Foreign Litigation, U.S. Department of Justice
Honors and Affiliations
USD awarded Claus a University Professorship in 2013-14. He received the Herzog Endowed Scholar Award in 2007 and 2011 and won USD's Thorsnes Prize for Outstanding Legal Scholarship in 2008 and 2013.
Scholarly Work
"A Republic, If the Courts Can Keep It?" in Wisconsin Law Review (forthcoming 2020); "Authority and Meaning" in 52 Connecticut Law Review (forthcoming 2020); "The Framers' Compromise" in 67 American Journal of Comparative Law 677 (2019); "Enumeration and the Silences of Constitutional Federalism" in 16 International Journal of Constitutional Law 904 (2018); "The Divided Executive" in 13 Duke Journal of Constitutional Law and Public Policy 25 (2018); "Vindicating Judicial Supremacy" in Moral Puzzles and Legal Perplexities: Essays on the Influence of Larry Alexander (Heidi M. Hurd, ed.) (Cambridge University Press, 2018); Law's Evolution and Human Understanding (Oxford University Press, 2012); "The Empty Idea of Authority" in 2009 University of Illinois Law Review 1301 (2009); "The One Court That Congress Cannot Take Away: Singularity, Supremacy, and Article III" in 96 Georgetown Law Journal 59 (2007); and "Montesquieu's Mistakes and the True Meaning of Separation" in 25 Oxford Journal of Legal Studies 419 (2005).
| SSRN