Michael Ramsey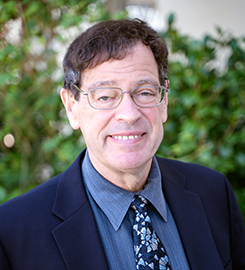 Class of 1975 Endowed Professor; Warren Distinguished Professor of Law; Director, International & Comparative Law Programs
JD 1989, Stanford Law School

AB (History and Economics) 1986, Dartmouth College
Areas of Expertise
Constitutional Law, International Business Transactions, Foreign Relations Law, Federal Courts, International Civil Litigation, and Constitutional Interpretation. His scholarship focuses on the constitutional and international law aspects of U.S. foreign relations, particularly in the areas of war powers, treaties, and presidential authority, as well as on the litigation of transnational claims in U.S. courts.
Professional Experience
Professor Ramsey clerked for Judge J. Clifford Wallace of the U.S. Court of Appeals for the Ninth Circuit and for Justice Antonin Scalia of the U.S. Supreme Court. He practiced international business law with the firm of Latham & Watkins before joining the USD School of Law faculty in 1995. Professor Ramsey has taught as a visiting professor at the University of California San Diego (department of political science) and the University of Paris-Sorbonne (department of comparative law) and has lectured in Australia, Denmark, the Republic of Korea, Kuwait, Mexico and South Africa.
Honors and Affiliations
Professor Ramsey has received USD School of Law's Thorsnes Prizes for Excellence in Teaching and for Outstanding Scholarship and has been named Herzog Endowed Scholar and University Professor. In 2022-23, he was named the Class of 1975 Endowed Professor in recognition of his teaching, leadership, and academic accomplishments. He was twice named among San Diego's outstanding attorneys (academic category). His book International Law in the U.S. Supreme Court: Continuity and Change (co-edited with David L. Sloss and William S. Dodge) received the American Society of International Law's Certificate of Merit as a "work of great distinction," and he was listed among the nation's most cited scholars in the field of international law and security for the periods 2013-2017 and 2016-2020. He is a member of the California State Bar, the U.S. Supreme Court Bar, and the American Society of International Law.
Scholarly Work
Presidential Power and What the First Congress Did Not Do, 99 Notre Dame Law Review Reflection (forthcoming 2023)
Principles of International Business Transactions (5th ed., West Academic Publishing 2022) (with Folsom & Van Alstine)
Book Review: Courts in Foreign Affairs: "Their Historic Role" , 35 Constitutional Commentary 173 (2020)
Originalism and Birthright Citizenship, 109 Georgetown Law Journal 405 (2020)
Transnational Law and Practice: Cases and Materials (2nd ed., Wolters Kluwer 2020) (with Childress & Whytock)
International Business Transactions: A Problem-Oriented Coursebook (13th ed., West Academic Publishing 2019) (with Folsom, Van Alstine & Schaefer)
The Constitution's Text and Customary International Law, 106 Georgetown Law Journal 1747 (2018)
Beyond the Text: Justice Scalia's Originalism in Practice, 92 Notre Dame Law Review 1945 (2017)
The Original Meaning of 'Natural Born', 20 University of Pennsylvania Journal of Constitutional Law 199 (2017)
The Treaty and Its Rivals: Making International Agreements in U.S. Law and Practice, in Treaties as Law of the Land? Change and Uncertainty in Domestic Effects of International Agreements (Paul Dubinsky, Gregory Fox & Brad Roth eds., Cambridge University Press 2017)